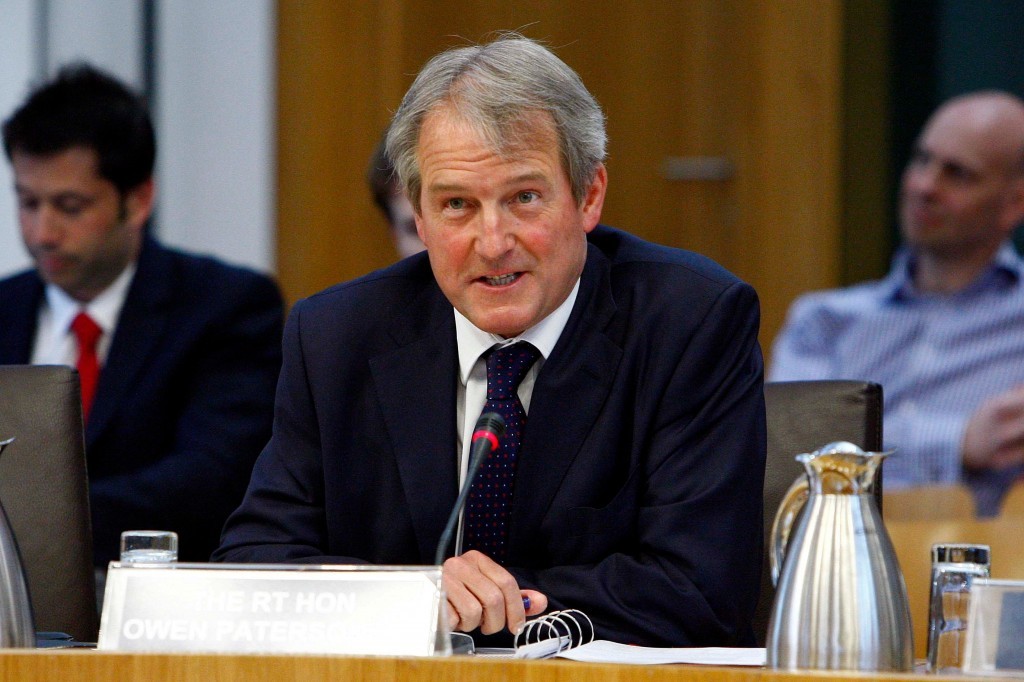 This week I stated that UK energy policy is a slave to flawed climate action. Our present course to meet the 2050 EU carbon emission targets will result in both a failure to meet the targets and the failure to keep the lights on. And that we need to release the energy industry, scientists, researchers, policy makers and business from the straightjacket of a consensus zealously guarded by a "green blob".
The Climate Change Act UK (2008) makes the United Kingdom unique amongst European member states in legally binding the Secretary of State to deliver the EU 2050 targets of a reduction in carbon emissions by 80 percent relative to 1990 levels. This requires an almost complete decarbonisation of electricity supply in 36 years time. In short, it means turning off domestic gas, turning two thirds of our private cars electric, and hugely ramping up electricity production from zero-carbon sources – essentially onshore wind, solar power and large nuclear.
It has staggered me, since leaving the Department of Environment, Food and Agriculture to take a closer look at the implementation of the Climate Change Act that I voted for, along with the vast majority of my colleagues.
The EU Commission's preferred strategy for this sort of decarbonisation is wind power. But I have been disturbed to find that colleagues are not aware of just how substantial an increase of construction of wind turbines is required. The EU 27 requirement for zero-carbon electricity supply will require the construction of 500,000 wind turbines by 2050 from the current 42,000 wind turbines. This may sound achievable to my colleagues in Parliament until I tell them that it requires a vast wall-to-wall acreage of turbines that would comfortably cover Wales, Northern Ireland, Portugal, Belgium and Holland. And I tell them the remote nature of wind farms means transmission losses requiring boosts from coal and gas fired plants anyway. We would also need to build a new Hinkley point every three years. Which given the delays and ballooning costs of the present Hinkley ensure this option is expensive and unachievable.
While I readily accept the greenhouse theory, at DEFRA I grew extremely concerned at how much policy is hemmed in by out of date evidence. The "green blob", that complex of NGOs, vested interested, and commentators who benefit from the subsidies in this sector, have made cataclysmic forecasts with many false predictions. One being the failure for temperatures in the atmosphere to rise anything like as much as predicted. The 18 year "pause" in atmospheric temperature rises is ignored by policy makers, hell-bent on destroying our environment today, in the hope of rescuing a tomorrow at present unlikely to arrive.
I am pressing for policy making to be open to the full evidence and also to be realistic about what is achievable. This week I set our four possible strategies to both radically reduce carbon emissions, and also to deliver affordable energy. I was enthusiastic about the potential for shale gas, combined heat and power, and CHP working in tandem with fleets of small modular nuclear plants located closer to conurbations, and rational demand management. In doing so, I've illustrated an achievable, possible alternative. But it is critical that we do not choose the next generation of 'winners'.
Rather we must break the groupthink guiding present policy. The energy industry, scientists and researchers need to be unleashed from the strict confines of our present strategy, unburdened from subsidies that distort the market, and encouraged by profit and incentives to deliver our energy and emissions requirements.
Recommended for you

Jeremy Cresswell: ScotWind round is manna that must not be wasted