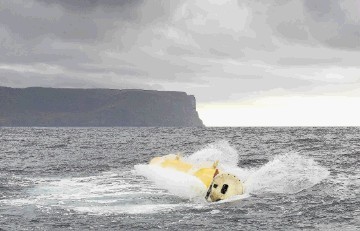 A very recent issue of the trade paper, Renewable Energy News, carried an apocalyptic headline: "Wave and Tidal Staring Into the Abyss". It is difficult to disagree, at least in the short term.
The gloom was prompted by the demise of two companies. Edinburgh-based Pelamis – which described itself as "the most advanced wave energy company in the world" – went into administration. Then Siemens shut down Marine Current Turbines along with the rest of its ocean power division.
Pelamis and MCT have long been seen as front-runners in their respective technologies. Considerable sums of public money have been ploughed into them. But failure to deliver evidence for potential commercial success has been their undoing.
The truth is that wave and tidal have been kept afloat for a long time by over-promising and an insufficiently curious media. Where new technologies are concerned, there is a naïve willingness to accept inflated claims in return for an upbeat headline. In this respect, wave and tidal were irresistible.
Particularly in Scotland, there has also been an irresponsible political willingness to promote this hype in order to lend spurious credibility to the SNP's renewables narrative. Pretending that wave and tidal were on the point of delivery helped to conceal the fact that, actually, the only significant show in town – or countryside – is onshore wind.
The bloated claims on behalf of wave and tidal, gratefully endorsed by companies like Pelamis, have finally come home to roost. Does the Scottish Government have any response to that headline: "Wave and Tidal Staring Into the Abyss"?
Whatever happened, I wonder, to the Saltire Prize? This was a typical Alex Salmond publicity exercise. In 2008, as part of the renewables hype, he offered a £10million prize, to be funded by Scottish taxpayers, for the first company to produce 100 gigawatt hours of marine-generated power. The deadline has now been pushed out to 2017, but the money still seems safe.
Far from having any prejudice against wave and tidal, I was strongly disposed to support them when I became Energy Minister in 2001. There was no budget line for these technologies and I changed that. I ensured we would partner with Highlands and Islands Enterprise to establish EMEC as test and evaluation centre in Orkney.
Gradually, however, I became suspicious of my own enthusiasm. The sector attracted too many boffins who did not display much interest in commercial progress at anything approaching reasonable costs – even with mind-boggling levels of subsidy on offer if they could succeed.
I helped bring two companies together into what I hoped would be a major Scottish assault on tidal energy. Between them, they had the money and expertise. But the joint venture fell apart after a feasibility study showed how few sites there were around the Scottish coast which could even potentially sustain a viable operation.
Worse than that, the device they modelled would have had to double in size to bring it within the realms of commercial viability. Could you imagine trying to put a fleet of these in the middle of the Pentland Firth or any other major shipping channel, I was asked. Frankly, I could not and neither could they.
On a visit to Caithness, I kept hearing about the practical problems which the various devices being tested in the Firth were experiencing. For example, our coastal waters are mucky places. How could turbines be protected from the vast array of debris and marine life?
I know that another £51million of public money has been awarded to a Singapore-headquartered but Australia rooted company called Atlantis to promote their Meygen technology. Again, the headlines are impressive – 61 of the planned 269 turbines "could be in place by 2020". Well, maybe they have cracked it. We shall see, but not for a while.
The more I became aware of the difficulties and constraints, the more irritated I became with the flow of dismissive optimism emitted by the Scottish Government. They were true believers because they had no choice. The pretence had to be maintained that power from marine renewables was just around the corner.
I also spotted what the utilities were up to. To maintain the favourable opinions of ministers, they played along. Big headlines greeted decisions to invest a few millions they could easily afford in this technology or that. The headlines were much smaller when they pulled out before serious money had to be spent.
We should not give up on marine renewables. The same problems and challenges exist around the world. But for heaven's sake, spare us the political hype and downright deceptions. If these technologies are ever going to deliver anything, it will be on the basis of technology – not the spin of politicians.
Moving on, Lewis was supposed to be a big centre for wave-power but one company after another has pulled out or gone quiet. In general, the Western Isles has suffered cruelly from raised expectations and dashed hopes about renewables potential.
So let me commend one project which can actually happen within the constraints of the existing island grid. Urras Gabhsainn – the community-owned estate on the west side of Lewis – is looking for investors between £250 and £100,000 to help it add two wind turbines to the one that already exists.
It is the first time in the Western Isles there has been this kind of share offer with a social purpose, relating to an energy development. Critically, they are not looking for donations or public sector grants. This is an investment invitation with decent rates of return as well as the satisfaction of supporting a project that will bring huge community benefit.
If the whole 2.7 megawatt development can be completed, it will bring £300,000 a year into the fragile crofting villages of north-west of Lewis for reinvestment and job creation – an ideal model of self-help.
Recommended for you
X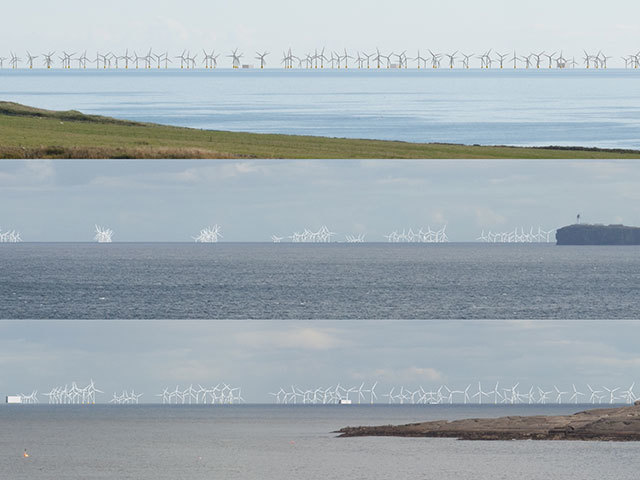 Tide power project could get go-ahead