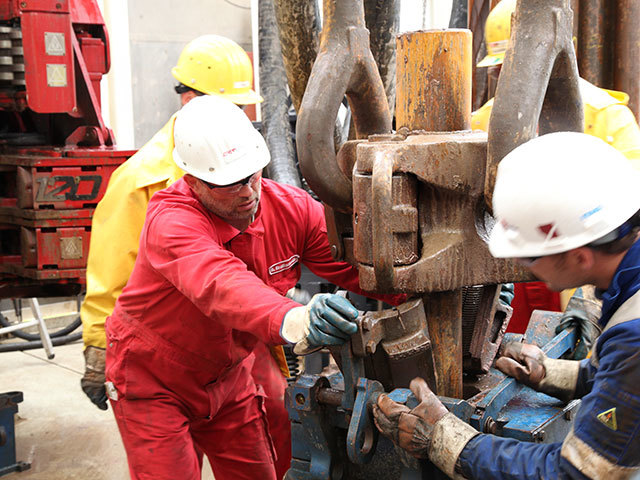 As the energy sector asks more and more of its industrial assets, especially in the offshore environment, the role played by anti-corrosion products becomes increasingly important.
From topsides installations to biomass storage facilities, the need to protect from corrosion can be found in every corner of the industry, both hydrocarbon and renewable, and must be factored in to every project build.
But how much is really understood about the various options offered and do we overlook the range of benefits of one of the simplest, most cost-effective methods available?
The Galvanizers Association exists to advise designers, engineers, and fabricators how to use the longstanding process of hot dip galvanising as an essential part of their asset protection process.
The association celebrates 65 years since incorporation this year and as an industry body has one of the highest membership rates of any industry organisation, with its members producing over 95% of all steel galvanised in the UK and Ireland.
Consisting of a small and vibrant team it fields over 1,500 calls to its service desk while providing 100 continuous professional development seminars and numerous on-site inspections annually, to help even the most experienced engineers and architects make the right decision at any stage of a project.
For example, the design of the component may be important for successful galvanising and the association can advise client, designer, and fabricator to help obtain the best result.
Whatever the level of technical inquiry, highly qualified advice is readily available that will help determine how long the coating will perform in any given environment, what specification will be required and how to achieve standards compliance.
Indeed, the association is closely involved with the development of process standards at a European level and across the world, with Health and Safety and the Climate Change Levy being recent important areas of involvement.
Galvanising, the process of dipping sections of iron or steel in molten zinc, has itself undergone considerable transformation in the intervening decades since the association was formed, with sustainability being a key driver.
Apart from advising on galvanising to the renewable energy sector, Galvanizers Association has been a major contributor to the European Initiative for Galvanizing in Sustainable Construction alongside many independent experts, which include well known advocates of green and natural building.
The aim of this initiative is to help engineers, architects, specifiers, developers and their clients consider how to use galvanised steel in the context of sustainable construction both onshore and offshore.
At any given time the association can connect contractors with relevant members across the length and breadth of the UK and Ireland – from Elgin to Exeter and from Galway to Great Yarmouth, many of whom retain longstanding links to the local population.
Having started as family-run firms these plants now share a diverse and complex industrial and manufacturing history, employing over 1,000 staff and many more from connected service providers, forming small but important hubs within local economies.
In Scotland, the association's members are located in Glasgow, Elgin, Forfar and Cumbernauld. As well as completing international projects they serve a key market in the North Sea.
Galvanising plays an important role away from the limelight given to many other processes today. Due to its long history it is almost taken for granted despite continuing to play a vital role in our everyday lives. In fact, a large proportion of steel galvanised in the UK and Ireland is used to deliver important daily services to our doorstep and is part of the fabric of our built environment. Its versatility enables articles ranging in size from nuts and bolts to large structural sections to be protected.
A versatile, cost-effective and sustainable coating, supported by a professional advisory body that can help its users ensure that their assets are delivered on time and are correctly protected for ensuing decades to come.
Iqbal Johal is marketing manager at Galvanizers Association, the industry body providing free information and advice on design, specification and performance of hot dip galvanizing
Recommended for you

Evolving and adapting for the changing times