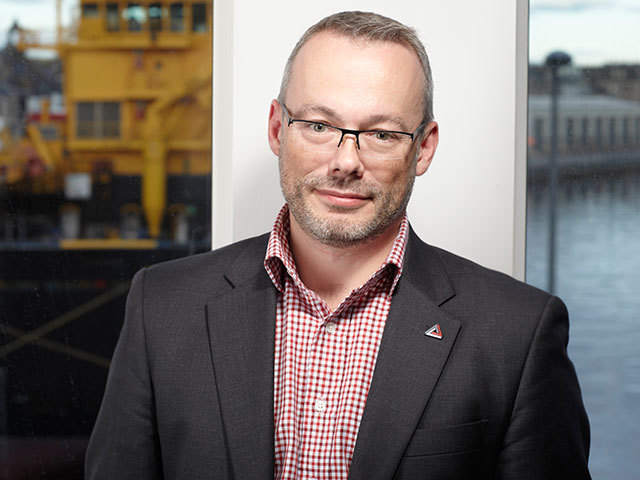 It goes without saying that if you work offshore, you work in a physically demanding and hazardous environment.  So when the European Court of Justice rules that obesity can constitute a disability, then of course safety must come into the discussion.
Before we get into things, we must remember that the EU's judgement states that obesity is only classed as a disability in certain circumstances, not in every circumstance.  It's only a disability if the person has a long-term impairment that has been induced by their weight.
It's also important to remember that the offshore medicals which every offshore worker has to undertake every two years, and the offshore survival courses that every offshore worker has to pass every four years, are not based on obesity or fat, but fitness and the ability to undertake the work.  If you're not fit enough to self-rescue and look after yourself offshore, then you're not going.  It's as simple as that, and sensible and fair alternatives will be made for you.
And how could we not talk about obesity in the oil and gas industry without linking it to helicopters and the CAA report that came out earlier this year?
The  ruling will have little or no impact on helicopter operations in the North Sea.  The CAA report CAP1145 stated that passengers are required to sit next to a helicopter window that their body size is compatible with.  The management strategies that Step Change announced in October stated this would be determined by the width of a passenger's shoulders.
At no point was obesity or fat mentioned.  You can squeeze your stomach, but you can't squeeze your bones.  Everyone has the right to work in an environment where risks are controlled, and ensuring helicopter passengers are in a seat where the nearest push-out window is compatible with their measured size is the fairest way to control risks.
The safety of the offshore workforce is Step Change's priority, and that of everyone who has operations in the North Sea.  The last thing we will ever do is put someone at risk and their safety, regardless of their size.
Les Linklater is a team leader at Step Change in Safety.
Recommended for you

Bid to create Aberdeen memorial statue for North Sea divers