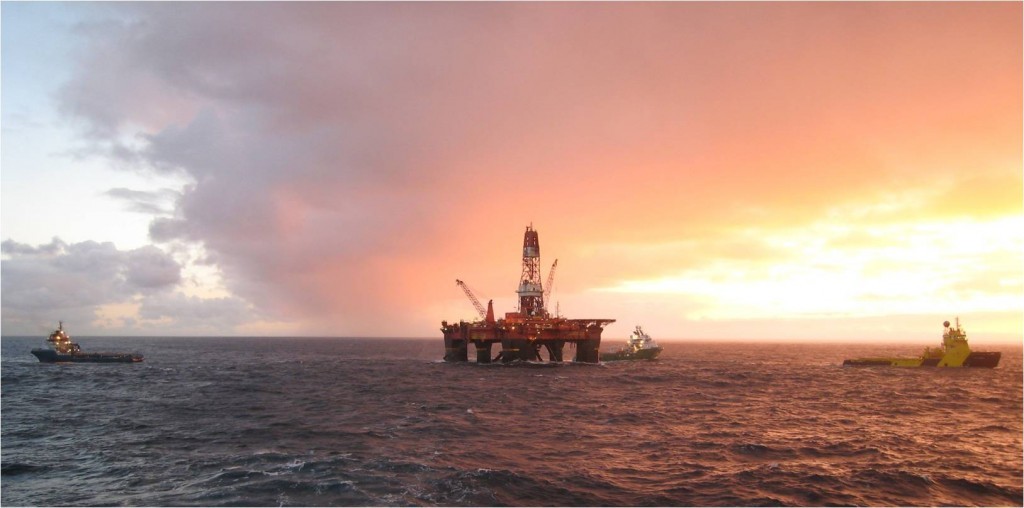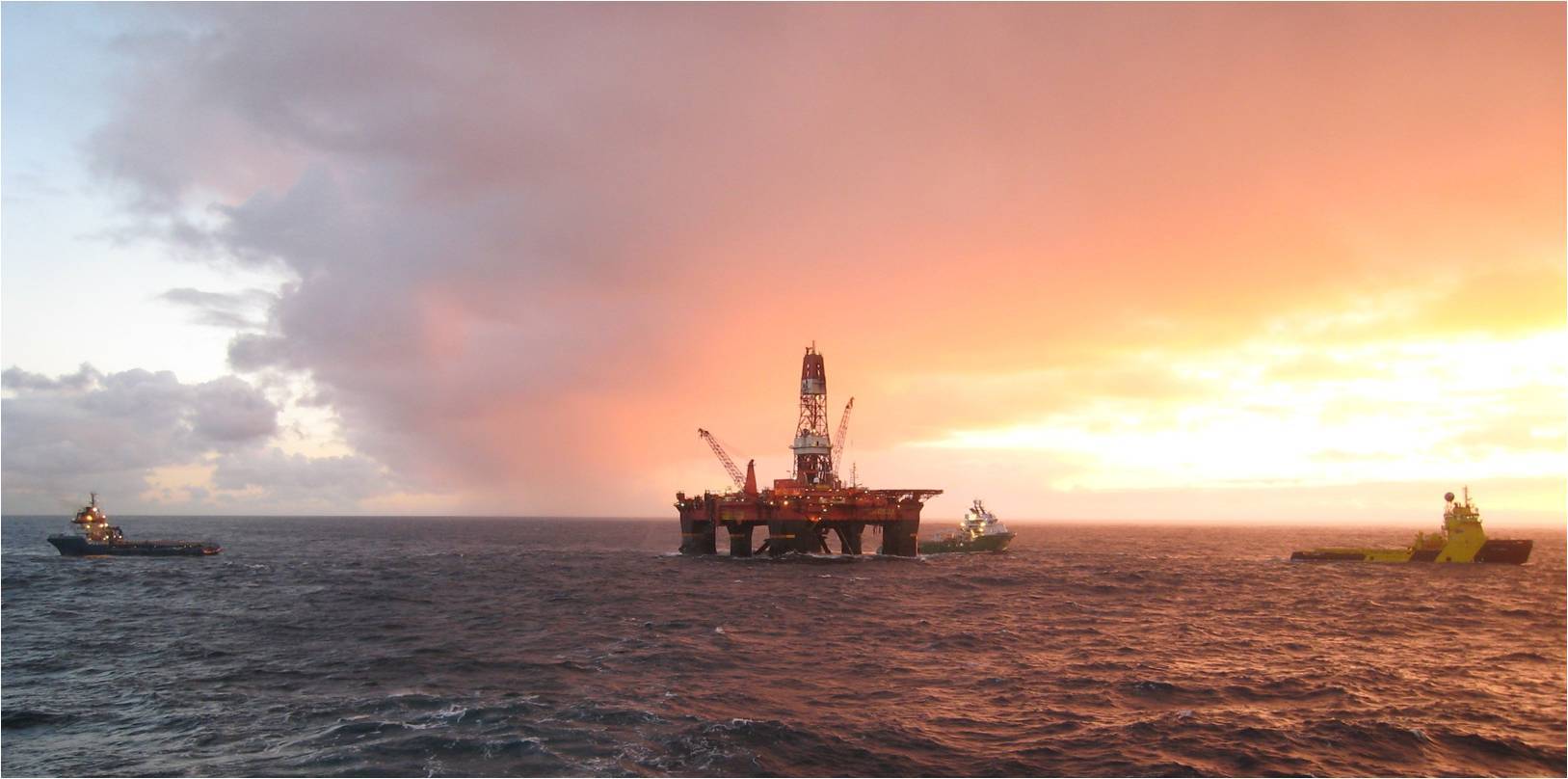 If one believes the headlines, then the UK sector of the North Sea oil & gas industry is about to be crippled by strikes . . . the first for over 25 years.
The catalyst . . . last straw . . . is the apparent decision among at least some operating oil companies to impose a new offshore rota of three weeks on and three weeks off as a means of cutting costs.
This would replace the current two weeks on/three weeks off practice that grew out of previous friction between offshore workers and their employers and which was encapsulated in an agreement forged about 10 years ago for a raft of reasons deemed sensible at the time, including four weeks paid leave, an entitlement now being revoked.
One is given to understand that the corporates driving the 3:3 agenda are Apache and CNR. It is said they are applying North American boot camp tactics; a style that simply does not work in Europe.
Trade unions Unite and GMB have claimed that their offshore members are overwhelmingly in favour of striking. RMT is poised to ballot, though officials have indicated there may be a more pragmatic approach.
Unite and GMB are the partner unions to the OCA (Offshore Contractors Association)  and would appear to account for around 15,000 of the overall UK North Sea headcount of about 27,000 workers . . . mostly highly skilled tradesmen.
Both ran consultative votes among relevant members after talks with the OCA over the past couple of months broke down. However, they still have to develop a proper register of members prepared to vote for their own protection, in case there is a challenge from the other side; the operators through their main contractors, or suchlike. Week by week, the number of people being thrown out of North Sea-related work has been growing since last autumn when it became clear that a dangerous oil price crisis was gathering momentum.
Shell, BP, Talisman Sinopec, Chevron, ConocoPhillips, Taqa and Enquest are among operators that are seeking to cut headcounts on- and offshore. Chuck in supply chain related pay-offs and several thousand, generally highly skilled people have already been dumped with more to come.
The job losses and threat of strikes over shifts offshore have become a sensitive issue. Consider all the corporate pleading of recent times regarding skills shortages and the promise of superb careers for apprentices, graduates, guys released from the Armed Forces and others from different industries with transferrable skills.
Now such folk, and school kids, will be thinking twice about starting careers in an industry that is firing thousands of existing workers amid growing acrimony.
The job losses and threat of strikes have become a sensitive issue for other reasons too, not least damage to morale and the proven consequential impacts on safety; and a shop-floor feeling that bosses are still riding the gravy train that played such a big part in getting the UK's offshore industry into the current mess, even before the latest price crash.
And the latest? Shop floor guys reading about the fat salaries being offered to early appointees of the newly created Oil & Gas Authority that is supposed to play a huge role in the straightening out and governance of an industry that shouldn't have gotten into the current mess in the first place.
Some may puzzle too over the role of the civil servants variously at the DTI, BERR, DECC and the Treasury over the years. Had they been guided by effective policy and done their jobs properly in the first place, the OGA . . . a fancy kind of quango with around 150 staff . . . would not have been needed.
My perception is of a workforce that is feeling bullied. OK, they've had a pretty good deal in recent years, but it was a deal that Jake Molloy of RMT reminds has its roots in the "summer of discontent" during 1989.
That gave rise to the Offshore Industry Liaison Committee, a workers-driven creation, and a reappraisal of relationships that was to lead to a series of pay agreements over a number of years, mostly conducted sensibly on both sides.
The two-on/three off arrangement now being smashed in fact resulted in workers at the time taking a slight pay cut, but conditions improved and bosses reckoned safety would benefit too.
Now, according to Molloy, they are being forced on to three on/ three off, apparently obliged to work an extra 28 days a year for nothing; an effective pay cut.
I wonder if their bosses would accept such a diktat. I doubt it. They would walk out.
Molloy insists that the anger being whipped up by the likes of Apache and CNR is not actually about the money. It's about their quality of life. He has told me that offshore workers will if properly led find ways of making the North Sea much more efficient without being forced to work longer hours for less pay.
He wants honest negotiations and, knowing Molloy as I do, I know he's being genuine, which is a rare trait in the dog-eat-dog world of unions. He wants Oil & Gas UK in the room too.
Another thing is, he's not slagging off the operators en masse; Shell for example, is acknowledged as trying to find a workable way forward. But what he will not brook is the kind of bullyboy . . . you will do what we tell you . . . approach that is so characteristic of North American corporations.
Such tactics by the way stretch to workers being told that operators are saving a few million quid between them by scrapping Sky TV contracts and replacing on-platform TV services with offerings from Freeview and BT Sport. I specifically cite Talisman Sinopec in this regard. It's mean-minded penny pinching of the worst kind, in my opinion.
I've never worked offshore, but I spent a big chunk of my early life involved in the fisheries world including as a skipper-owner of various boats. I've some idea what the sea can do; what it's like trying to work in hellish weather; the insane conditions that North Sea workers have to put up with.
They deserve far better treatment. If at the end of this crisis there are once again skills shortages because the rank and file have been badly handled by bosses who should know better, then it is only what the operators deserve.