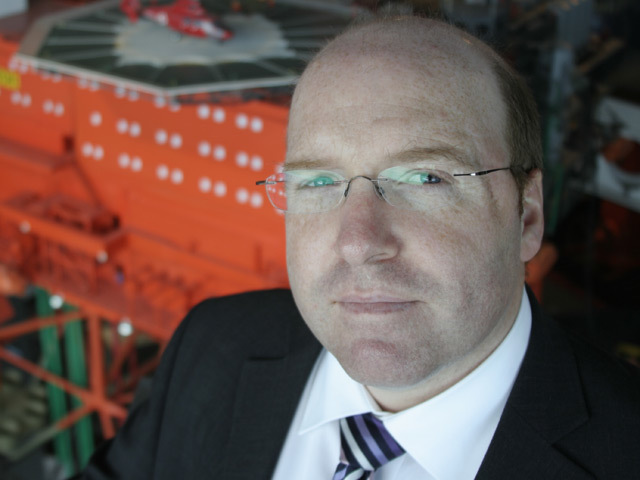 Many of us are old enough to remember buying vinyl albums. After you bought a new one, you would study every detail of the cover, and, then, you would play it repeatedly until you knew every track.
Not only that, you knew the order of the tracks.
I find good music inspirational. Some of you will already know that I write a weekly message on Core Values to my employees, and I always use a musical reference as a hook.
So today, I want to share my playlist for leading in difficult times.
My first track is "Paranoid" by Black Sabbath, but paranoia is perhaps not the right word. It implies an irrational fear. I am talking about creating a sense of unease about the future, which is wholly rational.
Just because an organisation has been successful for many years, it is no guarantee of future business success. History is littered with companies that prove this. Reality is that in a competitive market, you need to compete to survive and compete well to thrive.
The next song is "Get Ready" by the Temptations. The last song that Smokey Robinson wrote for them in 1966. This song is a call to create a sense of urgency — start early and prepare for the worst.
When times are good, it is easy to see it lasting forever. When times are bad, it's the same thing. A more rational approach is to expect cycles and be ready for them.
The next song is "Don't Let Me Be Misunderstood" by The Animals, originally by Nina Simone. This is about creating clarity.
Define explicitly what short-term success looks like — be realistic. Set very clear priorities. Communicate them continuously and consistently.
There is a fantastic line in Jimmy Webb's 1968 song "Wichita Lineman" (sang famously by Glen Campbell) – "And I need you more than want you, and I want you for all time."
I love the contrast between need and want, which I think is very important in business. Listening to what your customers want is important. Understanding what they really NEED is vital.
If you can create partners and work hand-in-glove with your key customers, you will both exit the crisis stronger than when you went in.
spotify:user:chriskelly83:playlist:0j1p9fUcgTdUemHSUbNoqC
Now, we are hitting the real cheese; the next song is "Billy Don't Be a Hero" by Paper Lace.
You don't have to be a hero, the sole warrior fighting the good fight. Enlist your team, create warriors, share the challenge and enroll your best troops to the cause.
The penultimate song is one from the King of Rock and Roll, Elvis Presley: "A Little Less Conversation"… a little more action please. It's about creating and building momentum.
Measure how you are doing. Some of your plans might not work. Adjust as necessary. Develop even more contingency plans. Be clear when they will kick in.
Neill Finn, lead singer with Crowded House, wrote "Don't Dream It's Over" back in the late '80s. This is all about creating a future.
As you head down into the valley, be mindful of where you want to be when you reach the other side. Be determined to be stronger by the time conditions improve.
So, that's my playlist:
"Paranoid"
"Get Ready"
"Don't Let Me Be Misunderstood"
"Wichita Lineman"
"Billy Don't Be a Hero"
"A Little Less Conversation"
"Don't Dream It's Over"
The key messages are simple:
Create unease, be honest – how vulnerable are you?
Create a sense of urgency — don't wait and see, assume tough conditions that will last, act swiftly
Create clarity – mixed messages give everyone the chance to do what they want
Create partners – if you have no customers, you have no business
Create warriors – you won't win the battle alone
Create momentum – keep testing, keep adapting and keep going
Create a vision of the future – let your team know that you can see beyond the short-term
As a way of reminding yourself of the key steps, create your own playlist!
Bob Keiller is an industry leader and the chief executive of Wood Group. To read more from him go here.
Recommended for you

Zoey Clark: Engineering success from the Tokyo Olympics to Wood