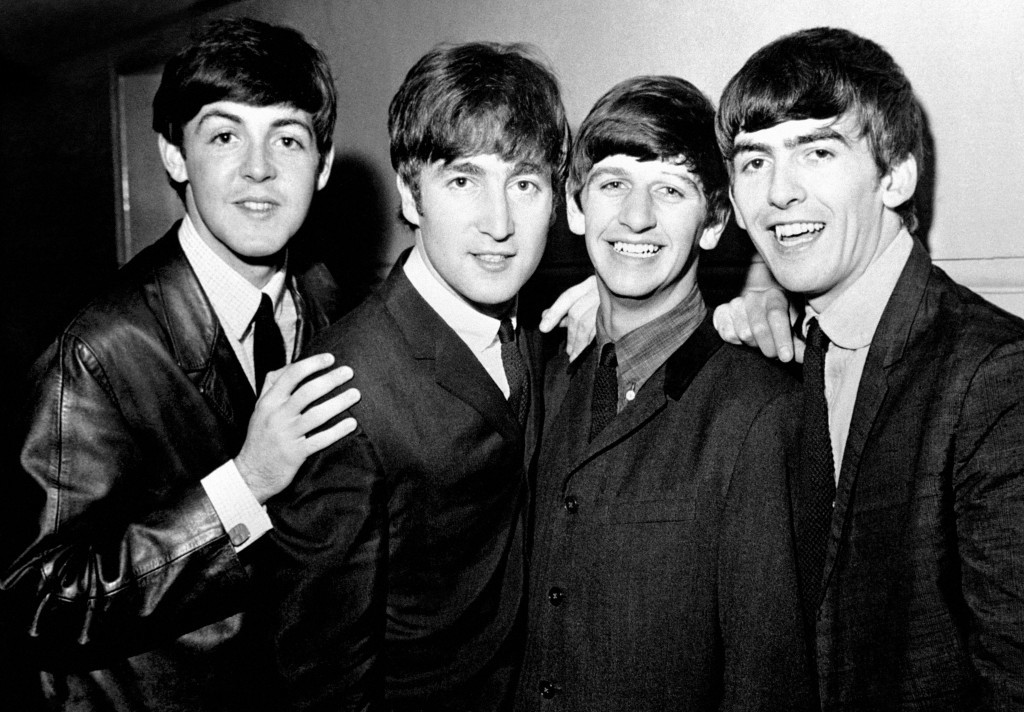 Oh Yoko!
John Lennon's widow and son, Sean, recently invoked the former Beatle's lyrics in a full page New York Times ad by asking New York Gov. Andrew Cuomo to "Imagine There's No Fracking…."
The ad purports to reveal facts about the dangers of fracking and seeks to encourage Cuomo to make New York the "Clean Energy Empire State" by – seriously – providing better insulation for buildings.
"With an economy bolstered by insulating all buildings," the ad reads, "we could save far more energy and create FAR more jobs than fracking, plus save consumers money forever."
What Yoko overlooks is that fracking in the past decade has saved the average U.S. household about $1,200 a year, and those savings are expected to grow. Improved insulation of buildings may be a good thing, but it won't generate the same savings as fracking.
The bigger problem with Yoko's ad, though, isn't her delusional visions of a solar- and wind-powered New York, which, by the way, would require so much real estate to meet the demand that Cuomo would have to annex Canada to build enough wind turbines and solar panels.
No, the problem is that Yoko perpetuates popular anti-fracking myths while failing to recognize the possibility for reasonable compromise. I've long argued that despite its tremendous economic benefits, fracking represents a failed opportunity because neither the energy industry nor the environmental community has shown any interest in moving away from their entrenched and rather tired arguments.
Environmentalists would rather that all fossil fuels are bad and all oil companies are blinded by greed, and oil companies would rather argue that environmentalists are ignorant of science and that their concerns about the environment, climate change and public health are overblown.
The reality is that natural gas from fracking represents the best opportunity to build a future that relies more heavily on renewables and reduces the growth of carbon emissions without compromising living standards or economic well-being. Not only that, it is possible to do it while minimizing the environmental impact.
But not if people follow Yoko's thinking. In the ad, she makes the common mistake of conflating fracking and conventional drilling. She claims that "cement in wells at these great depths leak, poisoning drinking water with gases and toxic chemicals."
In the cases of drinking water contamination, it has largely been the result of poor well casings. These, and cement jobs, have little to do with fracking per se. They are used in almost any oil or natural gas well.
Yoko argues that this problem of leaking cement is turning "beautiful rural areas into waste lands," though she doesn't say where this is happening.
She also asserts that "no amount of government regulation can ever make fracking safe." That's true. No amount of government regulation can make driving safe, either. Or riding a bicycle. Or swimming. Or listening to Yoko's singing.
The Times ad was first brought to my attention by friend who said he worries that its inaccuracies in the ad will encourage New Yorkers to oppose fracking more than they already do. Indeed, more than half of all Americans say they oppose fracking, even as they reap the benefits of lower gasoline prices.
The hypocrisy of this position is especially acute for New Yorkers. As the fourth most populous state, they have shown few signs of curbing their energy demand, insulated buildings aside.
Imagine a New York City powered entirely by renewables. The power grid would crash repeatedly from their intermittent generation. Imagine the New York Stock Exchange going up or down based on whether the sun is shining.
Yoko's idea of making New York a leader in clean energy is a wonderful idea, but she, and all those who cling to fell-good "solutions" to fracking must understand the reality of energy demand. To boost its renewables, New York will need power stations that can switch on and off quickly, to pick up the slack from fluctuating renewable generation. The best way to address that problem: power plants powered by natural gas, which comes from fracking.
That's not to say the energy industry doesn't have more work to do. Addressing issues such as methane leaks not only reduce fracking's environmental impact, it reduces its cost as well.
These sorts of measures represent the opportunity that George Mitchell first envisioned after he spent 18 years, and countless millions of his company's money, developing fracking. Mitchell was concerned with sustainability, and saw natural gas as an important bridge to the future.
Environmentalists largely condemn the bridge fuel idea, publicly at least. But they have yet to offer any practical solutions for how we move the massive demand for energy for places like New York to an all-renewable platform without compromising reliability and affordability. (Hint: it takes more than better insulation.)
Imagine there's no fracking? Yoko is right that natural gas still emits carbon, but it emits far less than coal, which is what many U.S. power plants run on today. Meeting our future energy needs requires an understanding of our consumption and a recognition of the tradeoffs.
Loren Steffy is a managing director with the communications firm 30 Point Strategies. He is a writer at large for Texas Monthly, a contributor to Forbes and the author of Drowning in Oil: BP and the Reckless Pursuit of Profit and The Man Who Thought Like a Ship. Follow him on Twitter: @lsteffy; on Facebook or at lorensteffy.com.
Recommended for you

Unite plans 'hard-hitting' campaign to canvass energy workers