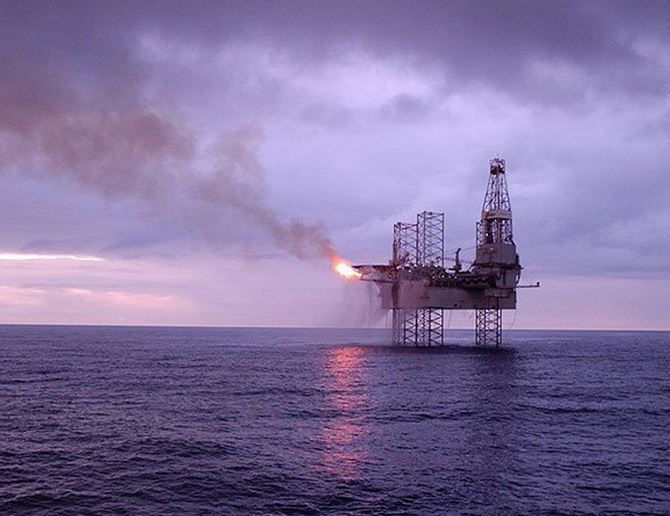 Quelle excitement! The latest UK offshore car boot sale results; or rather the 40 or so 28th Round licence offers that required a bit more deliberation because of environmental sensitivities.
However, like a bunch of prior UK North Sea Rounds, the 28th taken overall amounted to sweepings galore being put up for bid; some offered for the severalth time … doubtless.
That it ranks as one of the largest rounds doesn't wash with me.
Predictably, a significant number of the 28th Round licences are being offered to small companies via the entry-level, budget Promote scheme. That has characterised the last several rounds.
My concern is that, even allowing for final checks by the Department of Energy & Climate Change and presumably significant involvement by the still new Oil & Gas Authority, a number of the smaller companies might not be able to deliver on their commitments.
I particularly refer to any listed on the AIM board at the London Stock Exchange where, even at $100-plus oil, many UK oil juniors were savaged by analysts, so-called market-makers and the unprincipled.
Fortunately there appears to be a decent enough showing by mid-rankers and large players for it is such companies that will carry the North Sea forward. And why? Because of their financial muscle, therefore leverage ability.
There are however, across the entire 175 licence awards covering 353 blocks, only six firm well (drilling) commitments, plus three contingent wells, that is, possible drills.
This to me is dismal and it's not just a sign of the times, that is, $50-60 oil. In any case, these bid were tabled when the black stuff was more than twice the current price.
This paucity of firm and contingent wells has characterised UK offshore licensing rounds for years and is one of the reasons for the currently dismal pace of exploration on the UK Continental Shelf.
But let me find some positives in this jumble for, like any jumble, you can be sure of turning up something interesting, valuable even. And there are two or three in this second tranche package.
Like Shell's decision to go heavy in Quadrant 38, which is part of the so-called Mid North Sea High. This is part of a broad Carboniferous play that DECC has been promoting keenly and which could, in time, yield huge gas prizes as companies learn to manage both exploration and viable development of such resources.
I'm also pleased to see that West of Shetland features and that Tom Cross is out there via Parkmead. In his prior incarnation as the driving force behind Dana Petroleum he was very keen on WoS.
It's good too to see that Total is hanging on in there, that BP is reinforcing its position and that Hurricane, pioneer of basement oil, is keen to build its presence too.
And the third nugget that I've chosen from today's news? It has to be the Moray Firth where Suncor especially is taking a closer interest in near-shore acreage. Fingers are crossed.
As OGA chief executive Andy Samuel says: "Licences are however just a start and industry, government and the OGA now need to work together to revitalise exploration activity across the basin and convert licences into successful exploration wells."
For, without those holes in the bottom of the North Sea, we will never truly know what's down there.