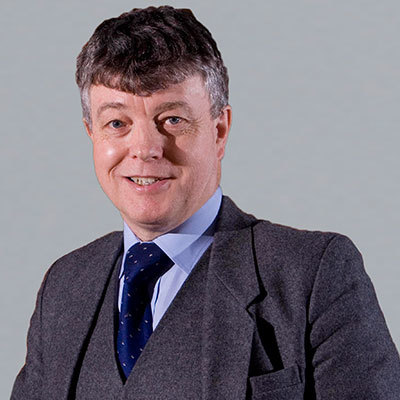 Last month saw a significant moment for this offshore oil & gas industry. What might be considered the single biggest change to affect domestic offshore health, safety and environmental management in many years came into force – the EU Offshore Safety Directive.
Following the Deepwater Horizon incident in the Gulf of Mexico in April 2010, the European Commission (EC) refocused attention on the potential for major accidents and, in particular, major environmental accidents, deciding that consistent standards were required for offshore operations across the European Union (EU) – particularly as many other European countries, such as Romania and Cyprus, were at the early stages of offshore development.
The initial proposal for an EU Regulation was met by strong opposition from Oil & Gas UK among others – against the threat that Regulation would have swept away our entire legal framework, which is recognised as world-class, used as an example of best practice by countries as far away as Australia.
The subsequently tabled Directive, gives us more flexibility to implement and align the new European requirements with existing UK provisions.
Importantly, this brings together major accident hazard regulatory frameworks across Europe with one rigorous regime – applicable to all installations that existed on July 18, 2013 – aimed at further minimising the risks of offshore operations.
Many of the Directive's requirements are already implemented through the excellent existing Offshore Installations (Safety Case) Regulations 2005, which will be maintained.
It goes without saying that producing hydrocarbons safely; ensuring assets are operated safely; and transporting our workforce to and from installations safely continue to remain fundamental to every action this industry takes.
Not merely our top priority, but as a constant, underpinning how we do business. The Directive enables this focus to remain unwavering throughout Europe.
We don't see significant differences in the standards from what companies are already familiar with, and the existing documents have been refined to account for changed regulatory expectations.
Perhaps the biggest change we've seen is the creation of the new Competent Authority – an independent body that provides regulatory oversight and is responsible for implementing the EU Directive.
The Department of Energy (DECC) and the Health and Safety Executive (HSE) worked in partnership to deliver the Competent Authority – the Offshore Safety Directive Regulator (OSDR).
While it's still early days, industry has worked hard with the HSE and DECC to minimise the bureaucracy and support smooth regulatory change.
We welcome the integration of safety and environmental risk management and are hopeful new incident reporting requirements will gain momentum and also lead to more sharing of information.
Preparation for the introduction into UK law of the Directive, and analysis for Oil & Gas UK's Health & Safety 2015 Report, also published last month, revealed that industry on the whole is performing well across a range of safety criteria. However, as ours is a major hazard sector there is no place for complacency.
Our Health & Safety Report outlined improvements in the management of major safety hazards offshore, including an overall reduction in hydrocarbon releases that the report revealed is to be welcomed alongside a continued focus on curbing them even further.
Firmly-cemented actions, including robust management systems that assess risk and involve the relevant technical and engineering authorities, and a high level of participation from operators in providing safety-critical data to all stakeholders – give a positive reflection of how the UK offshore industry as a whole is currently working.
It is my hope for the industry that the Directive will sufficiently align the major accident hazard regulatory frameworks across Europe – enabling us to go forward stronger, and safer, together.

Robert Paterson is health, safety and employment issues director at Oil & Gas UK
Recommended for you

What's happening with the oil and gas skills passport?