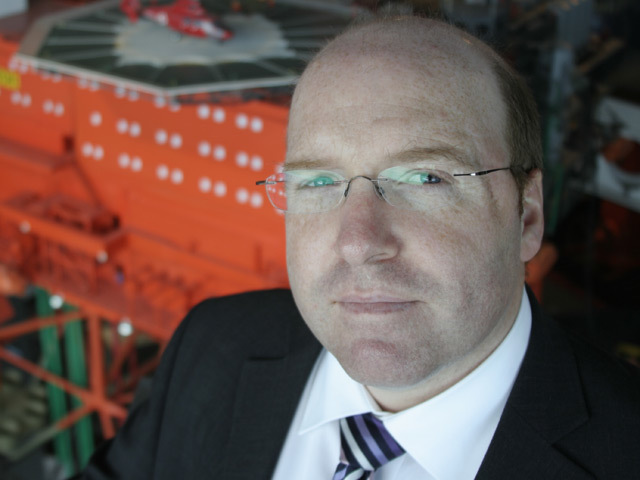 I ask for advice and guidance all the time – I always have. For me, it isn't always about the answers I get, but the way it makes me think differently about the subject.
Let me give you an example.
In late 2008, many economies were heading toward recession. I had been PSN's CEO and had never led a business into a downturn before. I wondered who could help and give me some good advice on things to do, things to say, contingency plans to make.
I wanted to find someone who had been there before, but I wasn't sure whom.
I thought about my old friend and sometime mentor Sir Bill Gammell, who was still CEO of Cairn Energy at the time. But, I was reluctant.
Running a service company is very different from running an oil and gas operating company, and I was worried that I may get great-sounding advice that later proved to be flawed.
I thought about some of my other mentors — Sir Tom Hunter of West Coast Capital who was an investor in my business at the time or Sir Moir Lockhead who had taken First Group from being a local council-owned bus service in Aberdeen to being an international leader in transportation, including the ownership of the iconic Greyhound bus brand in the US.
But, I wasn't sure if they really felt the same cycles that we see in the oil and gas industry.
I was sitting in my kitchen. As I looked out the back window, I noticed that a neighbour was having an extension built on their house and it struck me — house building!
The construction industry in the UK seemed to go through peaks and troughs and always seemed to be in growth or contraction.
One of the most respected builders in Aberdeen is Stuart Milne. Stuart has grown a business from the ground up and is one of Scotland's most successful businessmen.
I called his office and explained what I was looking for, doubting that he would see spending time with me as a priority. How wrong was I!
We met. We spent about two hours together. I took several notes, and we shared sandwiches and coffees.
He explained to me what he does differently during periods of contraction and what that means for his business. His advice was very relevant and shaped my ideas about running PSN. Stuart and I are now friends.
The key for me is about finding the right mentor for the right situation. However, the best mentor of all — if I can call it that — is life.
There is no substitute for experience, for trying things out, sometimes succeeding, sometimes failing but always learning.
Taking the time to review and analyse events is vital. Getting feedback from people you respect is equally vital.
I do a fair bit of mentoring, but I always check before I start that I have some value to add.
In many cases, I decline opportunities to mentor people because I know I am not the right person.
Mentoring takes time and effort, but people have given up their precious time for me over many years, so it is only right that those who are mentored repay the debt by mentoring others.
In this LinkedIn Influencer series, professionals thank those who helped them reach where they are today. Wood Group CEO Bob Keiller shares that the key for him is about finding the right mentor for the right situation.
Read more from Bob here.
Recommended for you

Scottish wind farm decision deemed 'affront to local democracy'