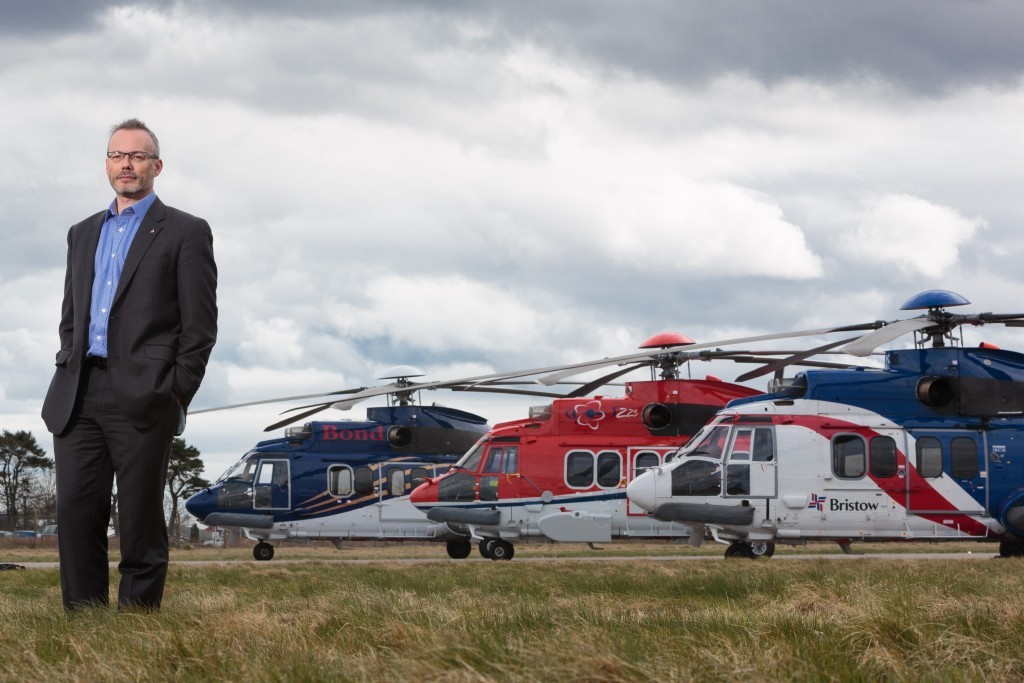 I don't know about other readers, but I am confused by the recent spate of reporting regarding helicopter "incidents" in outlets other than Energy Voice and the P&J.
When almost any worker is faced with a potential issue and takes immediate corrective action by following approved safety protocols, and delivers the correct right outcome, they usually get some kind of recognition. A pat on the back, the card of the month, a coke and Mars Bar from the gaffer, or even a sought after company branded jacket.
So why is it when a helicopter crew does exactly the same thing, it's plastered all over social media – and rarely positively. How dare they return to the safety of the shore to investigate a potential problem…
Let's just be clear (again) about what happens when a helicopter returns to base. And before I go on, can I mention that during 2014 we recorded 202 RTBs, and with about 100 flights per day (26,000 flights per year) that's less than 1%.
An RTB occurs when the crew return the helicopter to the airport without completing the intended journey.
The reason for this may not be immediately known but pilots must follow detailed procedures to determine the safest and most practical action. This is a precautionary measure and in the majority of cases, the reasons for an RTB are often more mundane than it seems. Most are caused by indicators from the aircraft's safety systems. These systems have numerous back-up systems and the cause is often related to a back-up system. Any fault is subsequently remedied with the parts and equipment that are available in the hangar, if required.
What often make the 'headlines' are PAN Calls. This is when the crew, having followed standard precautionary procedures, request priority to land on the tarmac. The airport, following their own procedures, put the emergency services on standby as a precaution.
Now don't get me wrong; it's understandable to be concerned about being on a helicopter which has 'technical issues'. But being on-board gives you that right to be concerned, to ask questions and to be kept in-the-loop as the pilot makes a safe return to shore. I will be the first to say that there is always room for improvement but for the most I believe that the sharing information part is working quite well. I'm delighted to see at least some comments on social media from those onboard which certainly suggest that the helicopter operators are getting this right more often than not.
But please bear in mind that RTBs are an essential part of flight safety.
It does take time to properly understand the reason for an RTB and once the aircraft has been returned to the hangar, and it has to be inspected by engineers who must download and process large amounts of data.
Unfortunately it's when this is happening that the standard social media storm about bad communication begins. Well done to the brave few who stand up to feisty comments with the facts.
In a rush to condemn what is actually a safe and precautionary measure, these negative discussions chip away at a culture the whole industry is trying to build up: a culture in which people have the freedom to take immediate corrective action without fear of retribution from their employer, client or stakeholder – online or offline.
So the next time helicopter crew return a helicopter to base, don't degrade them. Instead, give them the credit they deserve for making a safe decision.
Read why Les thinks saving money now could cost more in the future.