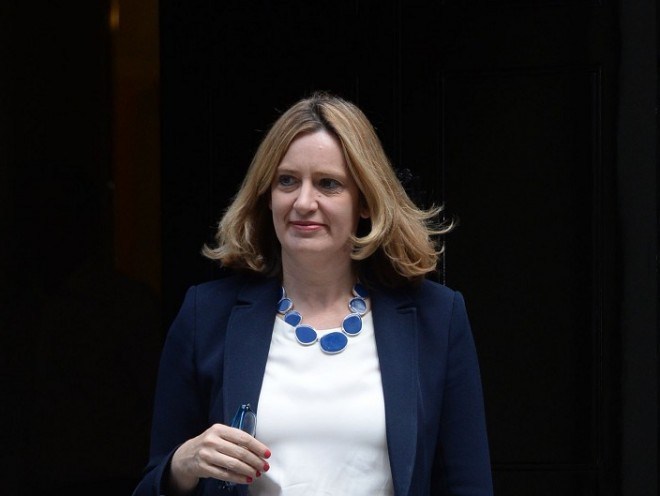 One day, it would be great to write something positive about the current UK government in the energy context. But so long as it carries on the way it is, that won't happen.
Last month, I laid into chancellor George Osborne for the nuclear deal cooked up with the Chinese. The sycophantic fawning that occurred during the state visit of Xi Jinping ("Xi Dada", or Uncle Xi), with yet more major UK opportunities peddled in Beijing's direction was nothing short of disgusting.
Indeed, Osborne, with his haircut reminiscent of the BBC's casting of "I Claudius" donkey's years ago and which one is advised signifies power, has rather dominated the energy stage of late.
What, with the slashing and burning of onshore renewables subsidies, and foot dragging fiscal parsimony towards North Sea oil & gas producers that beggars belief!
But what have those Tories actually charged with the energy brief been up to? Have they totally given in to the Treasury?
I'm referring of course to Amber Rudd, who showed her true colours at BBC Question Time on October 15 when she was masterfully dealt a hefty blow by a struggling mother faced with losing tax credits critical to millions like her.
And I'm referring to Andrea Leadsom, who appears to have told porkies about the reaction of solar panel installers in her constituency to the photo-voltaics subsidy being chopped.
By the way, both have been in banking and, in Rudd's case, Wiki tells us that she had a micro-role in the memorable film comedy Four Weddings and a Funeral. Not that she was memorable; no idea she was in it.
Let's concentrate on Leadsom and her solar episode. It turns out that she has been accused of "talking nonsense" by small solar companies in her constituency after appearing to suggest that Tory plans to cut subsidies for the industry were supported by "small solar companies in her constituency".
She told members of the Energy & Climate Change Committee at Westminster on October 20 that firms might see the cuts as useful because they would "focus the industry on the most fruitful areas".
Leadsom said: "I too have small solar companies in my constituency, I've been to see a few of them as well.
"My local companies are saying, they would argue that there is a very strong business case for solar almost anywhere as a result of the subsidy and what in fact cuts will do is to focus the industry on the most fruitful, the areas where there's the greatest irradiation, the areas on perhaps commercial roofs where the electricity generator can be used by the company itself.
"So in other words what some of – not all of – my local companies that I've spoken to are saying is actually putting pressure on the subsidies forces you to focus on the best outcomes; in other words the greatest generation of renewable electricity."
But those very same firms have rounded on Leadsom. Graciously, they stopped short of accusing the minister of lying. Rather, she hadn't a clue.
They told the Energy desk at NGO Greenpeace that the minister had "no idea what she is talking about" if she thought companies supported the cuts.
Kevin Spice, from Daventry-based Lazenby Energy, is reported to have said: "Cutting subsidy will cost the homeowner more in the long run as prices rise. Along with thousands of jobs to be lost.
"The only way any company could support such subsidy cuts was if they were to want an unregulated industry which would find itself overcome with cowboys and unscrupulous traders. Andrea Leadsom has no idea what she is talking about."
Paul Flynn, electrician director at Northamptonshire firm LP Solar and Electrical, stated: "No, we don't support Leadsom's stance. Not in the slightest. There will be a lot of jobs lost.
"The Government should have cut gradually. They should have given companies more time to get new technology in. I expect every company will feel the same way."
As I pen this, Greenpeace is trying to extract from the Department of Energy and Climate Change, a list of solar companies Leadsom claims to have met with. I wonder if DECC will produce the goods.
So what about Rudd?
In some respects, she has been almost invisible. She has allowed Osborne and the Treasury to trample all over energy, or at least that's the way it comes across.
A good friend told me: "In my view she's guilty of not standing up for the renewables installation industry against Treasury pressure, failing to build a viable renewables manufacturing sector."
Bang! That's it. You can stand on your own two feet from now on. Take it or leave it is clearly the Rudd & Leadsom attitude.
And just at the point when real traction was being gained by this sub-set of the increasingly important renewables industry, even if only from a carbon reduction perspective.
Renewable energy makes massive sense. Why wouldn't it? It's largely about mostly commoditised, simple technologies capable of delivering vast quantities of electricity through harvesting the infinite power of the wind, water and sun.
And with none of the dreadful legacy problems associated with nuclear and which I highlighted last month; or the carbon-related (and other) issues linked with the burning of fossil fuels.
Back to Leadsom. Don't forget, she admitted at last month's Tory Party conference that swinging the subsidies axe had "very regrettably damaged investor confidence".
Indeed! Companies have even gone bust, while the likes of SunEdison are dumping the UK because the market has, for now, effectively been destroyed, or so it is said.
Of course industries have to stand on their own feet, sooner or later, though that has never been the case with civil nuclear; nor will it ever.
In August, figures published by the International Monetary Fund (IMF) showed that the UK Government may not be looking in the right place if it wants to cut energy subsidies!
As noted by the London School of Economics: "The IMF's latest analysis estimates that the UK will spend about £26billion, equivalent to 1.37% of its GDP, on subsidies for fossil fuels this year."
So what are the renewables subsidies cuts really about? Anyone know? Of course not. Try dogma.