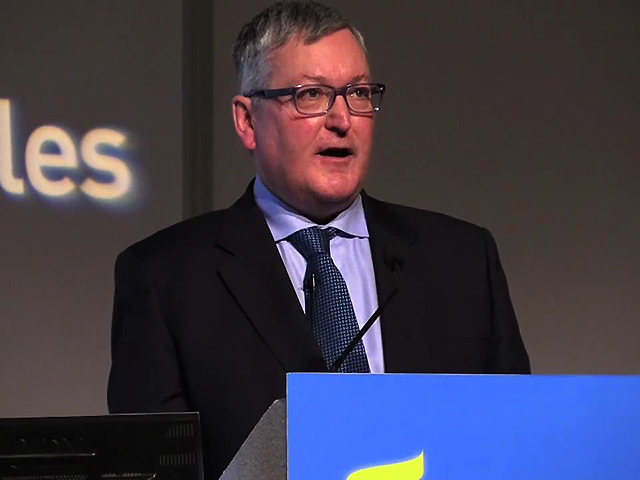 As 2015 drew to a close, we are on track to see the first annual rise in oil production for 15 years.
This fact may seem strange to those who have only considered the sustained low oil price that has dominated the headlines in 2015, but it is a positive sign from an important industry that is adapting to a changed landscape.
DECC statistics show that production of petroleum is 32% higher and natural gas production is 8.6% higher in the three months June to August 2015, compared to the same period in the previous year.
This, alongside a reduction in operating expenditure and welcome new developments such as the OGA's approval of Maersk's Culzean field, are bright spots in what has been a challenging year. The Culzean field – the largest new field development in the North Sea for a decade – is expected to support more than 400 jobs when production starts in 2019.
The Scottish Government is doing all it can within devolved powers to support the industry – especially those workers who been affected most directly by the current challenges.
The First Minster set up the Energy Jobs Taskforce (EJTF) in January, which has achieved a great deal in that time, primarily through our Partnership Action for Continuing Employment (PACE) programme.
PACE has delivered direct redundancy support to over 2,500 people, much of it at large events held in the North East in March, June and September.
Throughout 2016 and beyond we will continue to do all that we can to support any workers and families similarly affected.
However, the focus of the EJTF has been wider than just supporting jobs. Under the chairmanship of Scottish Enterprise Chief Executive Lena Wilson, the EJTF has brought the industry, trade unions, public sector agencies and other stakeholders together to tackle some of the long-term structural challenges facing the sector.
This work has helped to motivate operators and the supply chain to think differently about the way they work, improving collaboration, cooperation and innovation.
We believe the industry must be internationally competitive to go forward and that good relations with both industry and trade unions are key to achieving this. The EJTF will continue to play a leading role in establishing and maintaining this more collaborative way of working, one which we believe to be crucial for future success.
While the Scottish Government is doing all it can, we fully recognise that the challenges facing the industry are significant. The key fiscal and regulatory levers to make sustainable and significant change do not rest with us, so it is essential that the UK Government does not lose sight of the importance of this sector and the need for further fiscal support.
The Scottish Government has long called for substantial reform in the oil and gas fiscal regime, and successfully argued for the introduction of an investment allowance and a reduction in the headline tax rate. We are, however, disappointed at the lack of support for exploration and critical infrastructure, and continue to make the case for further fiscal reform.
Indeed, the Deputy First Minister outlined our concerns to the Chancellor of the Exchequer in a letter ahead of the Autumn Statement, asking him to outline his commitment to further support for the sector, as well as a firm timetable for policy reforms.
Unfortunately, and despite our best efforts, no further fiscal support was announced in November's Autumn Statement.
Despite these challenges, opportunities remain. These range from new discoveries, such as those announced by Apache Corp in October, through to our world-class supply chain.
And although our main goal is to ensure there is no premature cessation of production in the North Sea – supporting the industry to become more efficient, innovative and productive – Scotland is ideally placed to develop infrastructure and supply chain capability for the decommissioning opportunities that will eventually emerge, both here and overseas.
As 2016 unfolds, the Scottish Government will continue to do all that we can within our devolved powers to support the industry, doing our part to secure its future viability and prosperity.
Fergus Ewing is the Scottish Energy Minister