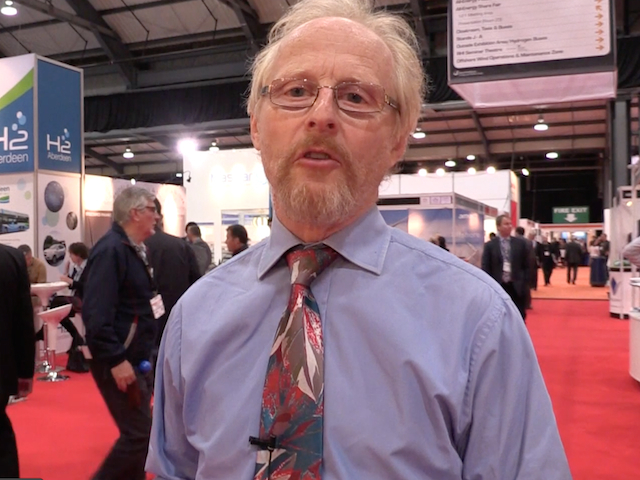 Whilst people are generally among the earliest casualties of any corporate cut-backs in a slump and the rhetoric suggests that they're an easy target, reality is that it often isn't.
I guess I have one of the strongest networks in Aberdeen and I could reel off a string of leading lights for whom getting rid of people is a very painful thing indeed.
But, if your back is to the wall and you're wondering how you're going to find enough money for next month's wages because clients are settling their invoices uber-late or defaulting and the bank won't extend credit then you have to pay people off; no ifs and buts about it.
And I believe that is now the case for many firms involved in the UK North Sea – junior oil companies and smaller supply chain businesses at the end of the food chain especially.
As for the large players, BP's decision to slice 600 jobs … 20% or so of its North Sea workforce cannot really be a surprise. Indeed, perhaps the surprise is that the company hadn't done this already.
With Brent Blend benchmark showing signs of plunging below $30 per barrel, the current position for most North Sea production must by now be untenable.
Today's price … hovering just above $30 as I write this … is ONE QUARTER of what is was in June 2014. That is all.
The situation was bad enough at $50 with a large slice of UKCS production rendered non-viable even at that price.
In the current edition of Energy and on Energy Voice, there is my take on 2015. Towards the back end I refer to Apache's huge success with the Forties field and that the company had a "50% operating cost advantage" over other UKCS players.
Moreover, that cost is expected to come in below $14 per barrel this year.
In 2014, Apache achieved a unit operating cost of $16.66 per barrel versus the UK average of $30.49 at that time.
Put crudely, at today's price, at least half the oil coming out of the UKCS is costing as much and more to extract than today's oil price.
And yet the Government carries on fiddling while Rome burns regarding North Sea taxation. It must, absolutely must, cut the level of taxation now and I mean NOW. And drastically.
As I wrote in my 2015 review, the latest guess is that an estimated 65,000 UK jobs, almost one-fifth of the total upstream oil & gas industry workforce in the UK, have been shed in the last 18 months.
Most of that damage was done last year and I believe the lay-offs figure is far higher than we're being told. As many as 20,000 in and around the Scottish north-east perhaps?
I see no let-up in the oil price war and the glut that's building. We're stuck with it and, come the day prices begin to rise again as surely they should, it will still be years before there is a recovery of sorts here in Aberdeen.
But do not forget, Aberdeen remains for now the Oil Capital of Europe, NOT Stavanger as Eni thinks. Ian Wood please note; we mustn't stop saying we are the Oil Capital of Europe and a top player at that.
Every offshore province is in this same boat. Do not forget that.
$20 oil no longer mirage as world confronts 12-year low. Read more here.