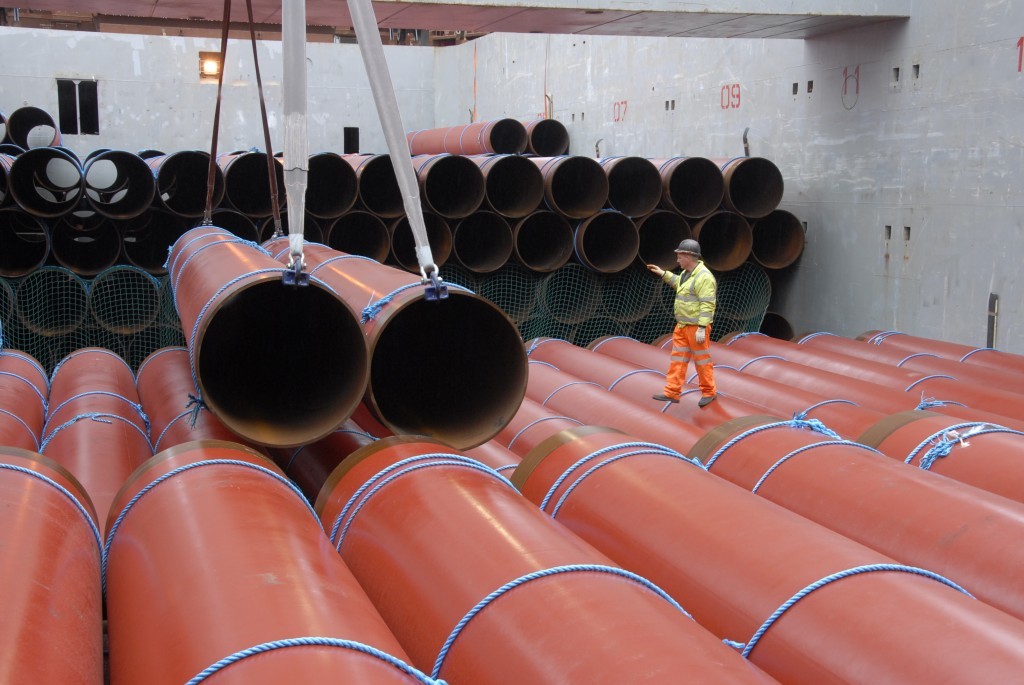 A proposed tariff of 1.65% on some Chinese steel products brought into Europe has been slammed as a "slap in the face" for the crisis-hit UK industry.
The European Commission published the provisional figure after a nine-month investigation into imports of reinforced steel bar.
Imports of the so-called rebar into the UK have increased massively over the past few years, at a time when British steel firms have been facing huge problems.
Thousands of job losses have been announced in recent months, with companies blaming cheap Chinese imports, and high energy costs.
Gareth Stace, director of trade body UK Steel, said: "The Commission's decision to publish provisional duties at this very low level clearly shows that the scale of the crisis affecting the European steel sector has not yet fully registered with Brussels bureaucrats.
"Basing the provisional duties on a so-called 'reasonable profit level' of 1.65% is a slap in the face for UK manufacturers of rebar, which has seen China taking more than 45% of the UK market from zero in as little as four years.
"The Commission's highly thorough investigation of Chinese exports has highlighted dumping margins in excess of a whopping 60%, however given that the European Commission always imposes the minimum duties possible, unlike the US, then what we end up with are duties that are totally inadequate and may not have any material effect.
"If this was the US, we would have seen duties set at 66% and brought in after 45 days from the start of the investigation.
"Unless these provisional duties are increased, then we will see further job losses in the rebar sector in the future, as China shows no sign of stemming this tidal wave of rebar exports, with ever increasing tonnage reaching our shores."
The Commission's announcement said: "It has been demonstrated that there was a substantial increase in the volume and market share of the dumped imports originating in China in the period considered. In addition, it was found that these imports were constantly undercutting the prices charged by the Union industry on the Union market and in particular during the IP investigation period.
"This increase in volume and market share of the dumped imports from China coincided with the deterioration of the financial situation of the Union industry as of 2013. Thus, despite the recovery in consumption, the Union industry was unable to increase its sales and prices, and consequently financial indicators such as profitability remained negative.
"Based on the above analysis, which had distinguished and separated the effects of all known factors on the situation of the Union industry from the injurious effects of the dumped imports, it is provisionally concluded that the dumped imports from China have caused material injury to the Union industry within the meaning of Article 3(6) of the basic Regulation."