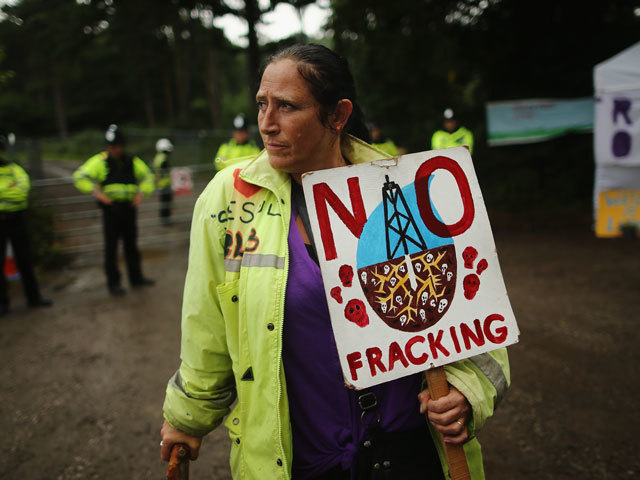 The Scottish Greens have launched their election campaign with pledges to deliver more than 200,000 "clean green" jobs, reform land ownership and ban fracking.
The Scotland Can campaign is its most ambitious election bid to date, the party said.
The Greens have enjoyed a surge in membership to more than 9,000 and favourable polling which suggests the party could achieve a significant increase in its share of the May vote.
It also has teams of campaigners working in every region as it seeks to capitalise on voters' second regional list ballot.
The party's six campaign messages include a pledge to create 204,000 jobs in clean, green industries, and help small businesses, social enterprises, and employee-owned ventures to flourish.
It also wants to eradicate fuel poverty, push for "real change" in who owns and controls land, ban fracking – the controversial gas extraction technique which is currently subject to a moratorium, fight for a carers' wage and commit to a job, training or education for every school-leaver through a Scotland Guarantee.
At the campaign launch in Glasgow, co-convener Patrick Harvie said: "We believe that Scotland can be a better country for everyone who lives here and for a better Scotland, we need a bolder Holyrood.
"We believe that Scotland can unlock the power of our communities to invest in jobs, health and the economy. We believe that the Scottish Parliament can be so much bolder in meeting the ambitions of the people of Scotland.
"The Scottish Greens have the people and the policies to make that happen. Our candidates have a solid track record of making a difference inside and outside Parliament.
"We bring fresh, new, bold ideas to parliament. We will work constructively with others who share our aims.
"Holyrood – and Scotland – needs a diverse politics and progressive champions to hold the Scottish Government to account."
Recommended for you

Video: Aberdonians voice opinions on future of oil and gas