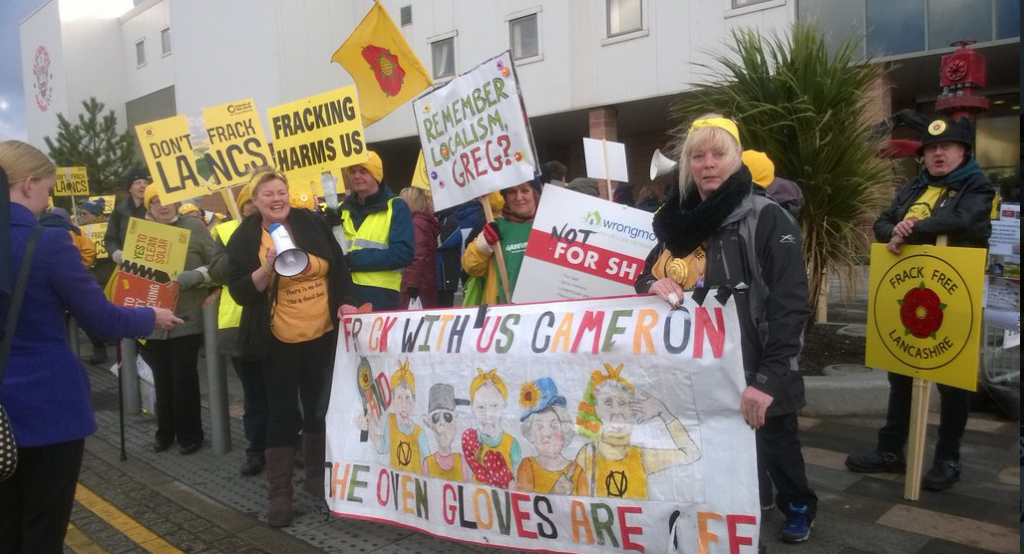 An appeal by energy firm Cuadrilla has begun as it seeks to gain permission for fracking at two sites in Lancashire.
The company is looking to extract shale gas at two areas on the Flyde Coast in Lancashire.
Planning applications made by Cuadrilla were rejected by Lancashire County Council last year.
In 2011, hydraulic fracturing was suspended in the UK, after tremors in Blackpool where Cuadrilla had previously drilled.
A planning inspector will chair the hearing, with a final decision being made by Communities and Local Government Secretary Greg Clark.
The hearing has begun at Blackpool Football Club's conference suite, with both pro and anti-fracking protestors gathering outside.
Environmental pressure group Greenpeace today erected a life-like drilling rig outside the Houses of Parliament in London.
The demonstration was made to coincide with the beginning of the five week hearing.
A survey today found that 62% of Britons believe fracking decisions should be made by local councils.
Recommended for you

Shale Shock