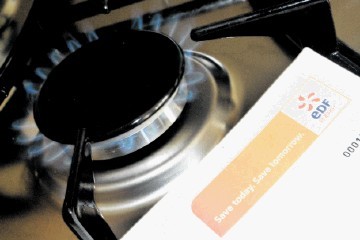 Customer complaints to energy firms fell by almost a quarter last year to five million, but consumer groups said this figure is still too high.
Regulator Ofgem said the number of grievances made by consumers fell by 24% to five million, from 6.5 million in 2014.
Npower received the most complaints per 100,000 customer accounts with 13,966 grievances, less than half the 28,019 it received in 2014 when it was also the biggest offender.
Among the Big Six energy suppliers, it was followed by SSE with 12,900 complaints per 100,000 customer accounts, up 10.8% on a year ago.
Third was EDF Energy with 11,843 complaints per 100,000 customer accounts, down 38.5% from 2014.
The most common issues were around late and inaccurate domestic bills. Customers who had problems switching either suppliers or tariffs also accounted for a sizeable number of complaints.
The Big Six supplier with the fewest complaints per 100,000 customers is British Gas with 9,413, down 18% on the year before.
In total there are 27 million energy accounts in the UK.
Ofgem senior partner Rachel Fletcher said: "I'm pleased to see that complaints to the largest suppliers fell by 24% from 2014 to 2015.
"But the numbers are still too high and customer service in energy lags behind many other sectors.
"People voting with their feet sends the strongest message to suppliers that they should keep a focus on their customer service."
Ofgem said customers should go to its Be an Energy Shopper website for help on how to shop around and switch supplier.
Ann Robinson, director of consumer policy at price comparison website uSwitch.com, said: "Consumers have a right to expect excellent service, accurate bills and value for money.
"Suppliers who don't live up to expectations risk losing customers in droves."
The regulator said npower and Scottish Power continued to come bottom of "practically all" customer satisfaction measures.
In December npower was fined a record £26 million by Ofgem over poor customer service and inaccurate bills.
Ofgem said it is still carrying out its investigation into Scottish Power.
Recommended for you

Ofcom fines Shell Energy £1.4m for not telling customers their contracts were up