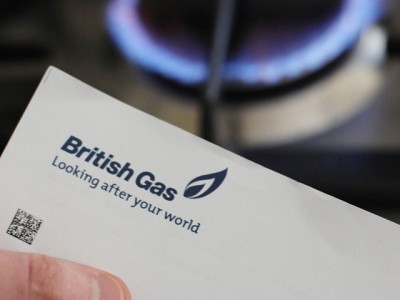 Bumper annual profits at British Gas were slammed as a "slap in the face for families" amid calls for energy firms to cut prices further.
The Big Six provider was accused of profiting at the expense of customers after earnings leapt 31% higher at its residential energy supply arm last year.
Energy firms have been accused in recent weeks of failing to pass on reductions in wholesale energy prices in full, with consumer groups angry at the extent and timing of gas price cuts, while electricity tariffs have not been reduced at all.
British Gas bosses insisted the group has passed on falls in wholesale costs, saying the profits rise came on the back of increased energy demand.
But this failed to calm mounting anger.
Will Hodson, co-founder of consumer collective the Big Deal, said: "British Gas's gleeful announcement of hundreds of millions of profit and a 'resilient financial performance' is a slap in the face for families across the country."
He added: "They had a simple choice: offer lower prices to hard-working families, or make higher profits for themselves. Today's results make clear what they chose. It is completely unfair."
Whole of market price comparison site energyhelpline said British Gas needs to bring tariffs down further.
Matt Ridout, energyhelpline researcher, said: "While British Gas is the only supplier to cut prices three times in the past year there is still more that could be done to redress the massive imbalance between wholesale costs and standard tariff prices.
"Consumers need to realise that loyalty simply doesn't pay."
Ann Robinson, director of consumer policy at uSwitch.com, said the Big Six continue to "ignore standard electricity prices in recent price cuts".
Trade union GMB also waded into the debate, saying British Gas staff will be expecting a "good pay rise" after the results.
Brian Strutton, GMB national secretary for energy, said: "As always with an integrated energy company, parts of British Gas and its parent Centrica's businesses do well while other parts struggle.
"However it remains a rich and profitable company and, with pay negotiations due to start next week, GMB members in British Gas will expect a good pay rise."
Recommended for you

Big Oil's second-biggest profit haul poses 'awkward' problem