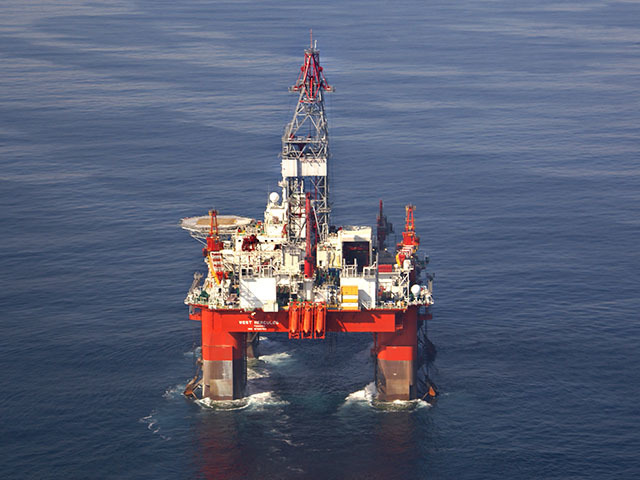 Seadrill Ltd. is accepting lower and lower rates for its offshore drilling rigs to survive the worst slump since the 1980s as it deploys a plan to address the heaviest debt-load in the industry.
"It's a matter of survival," chief executive Per Wullf said following the company's fourth-quarter results.
"We will hunt utilization, because it's better than stacking rigs."
While Seadrill said in its earnings report it won a new two-year contract for its West Eclipse rig from Exxon Mobil, that deal came with a concession on another rental, reducing the net day rate it will earn to about $260,000 a day.
That compares with the $300,000 Wullf had said about a month ago he would be willing to accept, illustrating how fast the offshore-drilling market is deteriorating as oil companies cut spending to weather a collapse in crude prices.
Seadrill will make more deals like this in the future, Wullf said.
"From a making-good-money perspective, I don't see anything in 2016 and 2017," he said.
"It's an important contract award," analyst Kristoffer Pedersen of Nordea Bank AB said in a note to clients. "The company will avoid having to stack the vessel, which would drain cash and likely result in a significant reactivation cost."
Seadrill is now taking a plan to restructure more than $10 billion in debt to its stakeholders, Wullf said.
The process is "complex" as Seadrill has more than 40 banks across a dozen syndicates, he said.
The company, controlled by billionaire John Fredriksen, aims to have a solution, which will also involve bondholders and shareholders, by the end of June, according to the CEO.
Given a funding gap of at least $2.5billion through 2018, Seadrill will need to sell new shares for about $1 billion, analysts have estimated. Wullf declined to comment on the details of the restructuring plan or to name the advisers hired to work on it.
"There will be need for at least a larger equity injection," Kjetil Haukaas, an analyst at SpareBank 1 Markets, said in a note to clients. "However, restructuring involving debt maturity extensions, debt conversion to equity and/or outright haircut looks more likely at this stage."
Seadrill on Thursday reported fourth-quarter net income rose 82% to $285million, beating estimates, after deepening cost cuts.
Seadrill and competitors such as Transocean and Ensco are suffering as oil companies cut spending in a prolonged slump in crude prices, just as a wave of new rigs inflated supply.
The drillers have reduced costs, renegotiated contracts, delayed new rigs, sent old ones to the scrapyard and cut dividends, while rates for the most advanced vessels have dropped to less than $250,000 a day from as much as $650,000 at the peak of an investment boom in 2013.
The industry should beware of repeating that cost-inflation spiral, Wullf said.
"The whole industry cost needs to be reset," he said. "I don't run with $650,000-a-day rates in my forecasts."
Instead, Seadrill hopes to come out stronger from its refinancing once the market picks up thanks to a younger fleet than that of its competitors, the CEO said.
"This is going to be fun again, but it's a matter of bridging before it is," Wullf said. "That's the discussion I'm having with my board right now: get us to the next cycle, and we'll be in a fantastic position with the fleet we have."