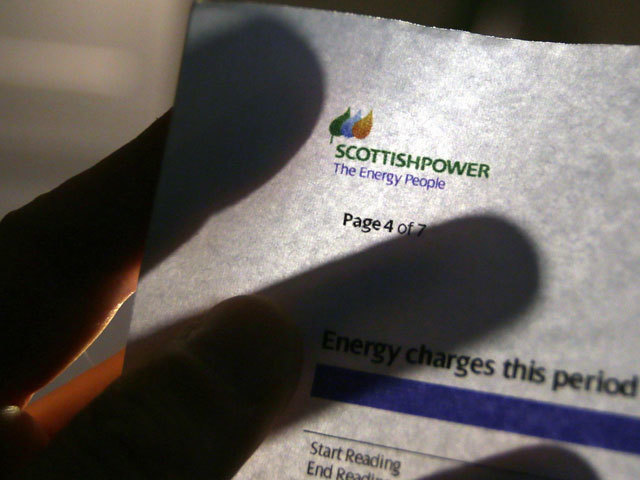 A £400million plan to expand capacity at a massive underground power station could create thousands of jobs in the Highlands if it is backed by government.
Energy firm ScottishPower has completed a feasibility study to almost double capacity at the pumped storage hydroelectric plant built deep in Ben Cruachan, Argyll's highest mountain.
If the project goes ahead it would be a welcome boost to the region after mining giant Rio Tinto put its operations in Lochaber, where it employs 170 people, under review.
The expansion of the Cruachan plant, which was completed in 1965 and is now a major tourist attraction, could help stabilise UK energy supply which is increasingly dependent on intermittent energy sources like wind farms.
The plant's stored power, consisting of two water reservoirs at different heights, is able to start generating energy immediately when it is needed to meet times when demand for energy peaks or supply drops.
The study has proposed expanding the reservoir which holds water pumped from Loch Awe. The water is then released through four turbines deep inside the mountain to generate power.
ScottishPower's parent company, Iberdrola, recently invested in the expansion of Europe's largest pumped storage facility in Europe, the £950million Cortes-La Muela hydro scheme about 30 miles from Valencia.
But it is thought the company will be looking to Scottish and UK government to support its £400million investment with a "cap and floor" agreement. This would deliver a guaranteed minimum return on its investment.
However, rival SSE is thought to have dismissed plans to develop pumped storage schemes as current UK government policy does not favour investment in pumped storage.
A spokesman for ScottishPower said: "It is really important now to consider large-scale storage options. Pump storage is the most cost-effective and developed technology. We will now take forward our findings with government and regulators.
Energy Minister Fergus Ewing said: "This is a welcome step forward. New and expanded pumped hydro storage facilities are identified in the Scottish Government's National Planning Framework as necessary to support energy security and contribute to a balanced mix of energy generation across Scotland.
"The Scottish Government is working with industry to develop an analysis of the economics of pumped storage under current market arrangements to make an informed case for support for future developments.
"We have always advocated a balanced energy mix. To ensure our energy security is not compromised, and to maximise Scotland's contribution to energy security across the UK, the UK Government must address the flaws in its energy policy."
Environmentalists called on government to back the scheme. Lang Banks, WWF Scotland director, said: "Along with efforts to reduce electricity demand and strengthen interconnectors, increasing our hydro pumped storage capacity would go a long way to helping deliver a fossil-fuel free power system.
"That is why the UK and Scottish governments need to work with industry to incentivise investment in pumped storage.
"Independent research has shown that Scotland can have a safe and secure electricity supply with almost entirely renewable electricity generation in 2030, by playing to our amazing natural resource strengths including greater use of pumped storage."
Recommended for you

National Grid, Scottish Power pay £158m fine for Western Link delay