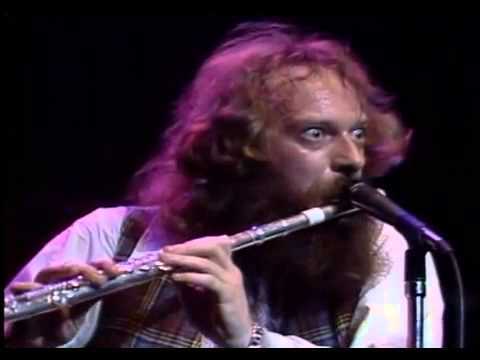 Seventies prog-rock band Jethro Tull took inspiration from the offshore industry for their 1979 single North Sea Oil, which you can watch below.
The track featured on the group's album Stormwatch.
The influential group – which has sold more than 60 million albums – were big in the 70s and this track was released four years after oil production began in UK waters.
Jethro Tull – named after the 18th century agriculturalist – was led by Scots-born vocalist/flautist/guitarist Ian Anderson.
Given their folk influenced credentials, the lyrics to North Sea Oil are heavy with irony – "Sugar-plum petroleum for energy, tightrope-balanced payments need a small reprieve, Oh, please believe, we want to be in North Sea Oil…"
Another verse carries finds Anderson singing: "Prices boom in Aberdeen and London Town, 10 more years to lay the fears, erase the frown before we are all nuclear – the better way!"
We can't think of many other hydrocarbon-inspired tracks. Johnny Cash sang Roughneck and Cheryl Crow has a track called Gasoline.
Mick Jones from the Clash did admit that the band's 36-track triple album Sandinista had been written for "people who worked on oil rigs".
We can't imagine today's artists coming up with tracks about the modern day oil and gas industry, although you never know.
Perhaps Justin Bieber will release "US shale oil blues, or Adele might find a slot on her next album for "Maximising Economic Recovery from the UKCS". But then again, maybe not.