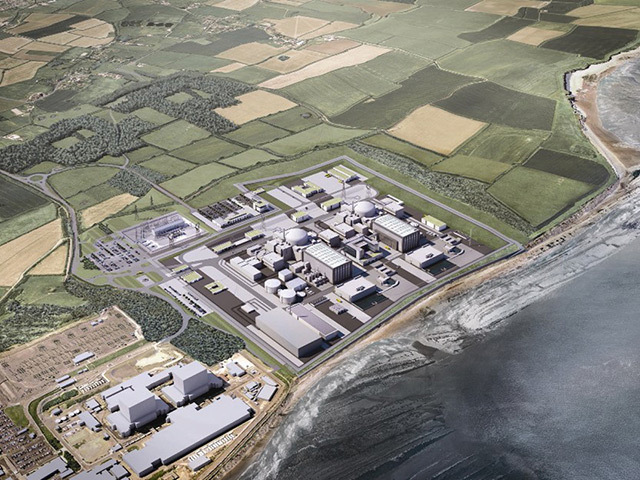 Labour has warned lessons must be learned from the Tories' "mistakes" in their handling of plans for a new nuclear power station at Hinkley Point.
Shadow energy secretary Lisa Nandy has called for a nuclear strategy that does not come "at any cost", insisting it should be "perfectly possible" to find cheaper approaches in the future.
She also urged the UK Government to draw up a "plan B" in case Hinkley Point C in Somerset is never built.
The Wigan MP has accused ministers of "tying themselves in knots" trying to avoid conceding the policy would require large public subsidies.
She said: "Under David Cameron and George Osborne there is not a single new nuclear power station under construction.
"I want Britain to be a country that doesn't just have nuclear, but that does nuclear too.
"We must learn from the mistakes the Tories have made in their handling of Hinkley Point C.
"We also need a nuclear strategy that does not come at any cost."
She said they had negotiated a deal to build what looked likely to become the most expensive power station ever constructed anywhere in the world.
"The project is set to cost more than the 2012 Olympics, Crossrail and Heathrow's Terminal 5 combined," she said.
"Given the risks with the Hinkley Point C project, it is increasingly clear ministers need a 'plan B' in case it is never built."
A Department for Energy and Climate Change (Decc) spokesman said: "Hinkley will provide clean and secure energy.
"It will power six million homes for nearly 60 years and consumers won't pay a penny until it is up and running.
"UK companies will benefit from much of the work, and thousands of jobs will go to people living near to the new site."
Recommended for you

What is the ideal low carbon energy mix? More questions than answers