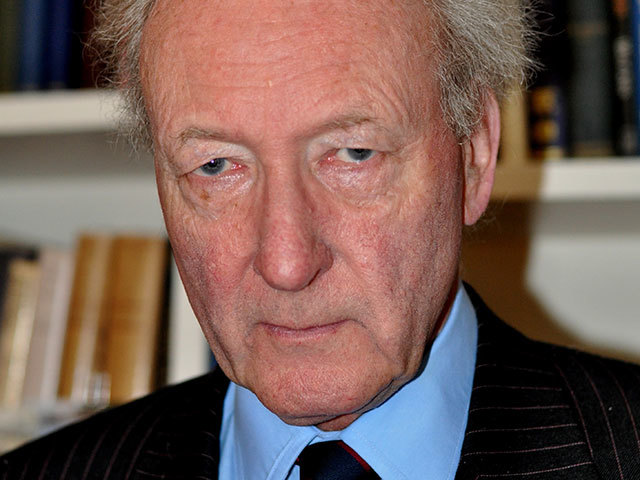 A North Sea pioneer is set to "take advantage" of low oil prices by buying up rights to 100million barrels of oil and gas for just £1.
Algy Cluff has agreed to pay a nominal sum for stakes in three North Sea licenses operated by Parkmead.
His firm Cluff Natural Resources (CNR) announced yesterday it agreed a "heads of terms" deal with Verus Petroleum, which will see it take ownership of the stakes in a "staged transaction", subject to further due diligence and regulatory approvals.
Trading assets for just £1 is becoming commonplace in the North Sea which has been affected by low oil prices. Recently EnQuest and Cairn Energy also took up stakes in licenses for a nominal sum after their partner First Oil went into administration – albeit the new owners face paying millions of pounds to further develop the licenses and bear the costs of production.
Mr Cluff recently curbed an ambition to extract "unconventional" coal from the Firth of Forth after the Scottish Government placed a moratorium on his plans to extract coal through a process known as "underground coal gasification" (UGC).
The deal with Verus marks Cluff's first move to expand his existing conventional North Sea business since the moratorium was put in place.
The sale also narrows Verus' North Sea portfolio, which is backed by its majority shareholders, Norwegian private equity firm HitecVision. When the company launched in 2014 it dubbed itself as an ambitious "next generation UKCS business" with a £350million to £500million acquisition fund.
Alan Curran, chief executive of Versus, said: "Our portfolio and business plan. Verus is a production and development company. Disposal of the legacy exploration licenses to Cluff will remove the commitment well liability and preserve capital for production led acquisitions.
"Success for the UKCS means ensuring assets are in the hands of companies with the appropriate business plans and funding."
Cluff agreed to take stakes up to 25% in two heavy oil prospects in the outer Moray Firth, Flynn and Penny. The deal also gives Cluff the option to take a 25% stake in Skerryvore, in the South North Sea.
Operator Parkmead, which is led by well known North Sea entrepreneur Tom Cross, has estimated these together hold up to 400million barrels of oil. This could see CNR take up rights to 100million barrels.
CNR said the prospects in the Outer Moray Firth were "effectively drill ready".
It added: "A well on each prospect will be drilled within the next 12 to 24 months to take advantage of the lower cost operating environment which currently persists in the UKCS."
Mr Cluff said:"We are delighted to have been able to take advantage of the current circumstances in the North Sea which have seen a number of very high quality exploration and appraisal assets become available at low or even no cost.
"These proposed acquisitions complement our existing five licences in the Southern North Sea which demonstrated significant gas potential and represent the first steps to creating a diversified portfolio of exploration and appraisal assets.
"Our objective now is to complete the acquisition process and begin working with our new partners to fully appraise the significant production potential of these exciting assets."
Mr Cluff, who was involved in the discovery of the North Sea Buchan field nearly 40 years ago, marked his return to the oil and gas industry with the launch of CNR in 2012 after a 30 year gap.
Mr Cluff is 76.
Recommended for you

Work halted on flagship IOG project after 'issue' with oil rig leg