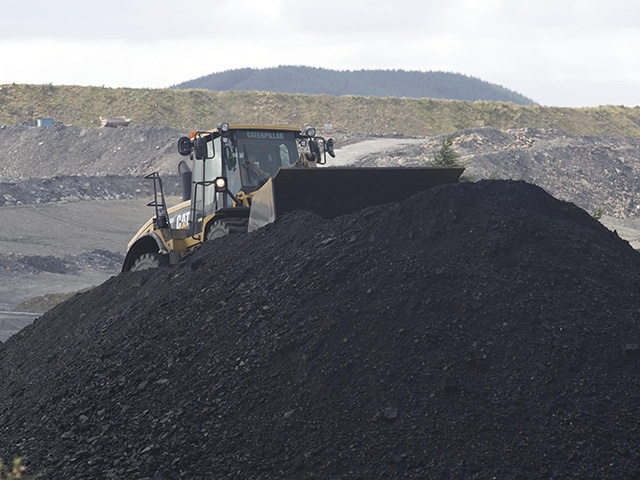 The Government has been accused of showing more concern about the UK securing cheap coal than the use of child and slave labour to produce it.
Energy Minister Andrea Leadsom argued it is for private companies to choose their suppliers, amid warnings from Labour MPs over the methods used to produce coal in Colombia before it is imported to Britain.
Speaking in the Commons, Labour's David Anderson (Blaydon) said: "Last Christmas saw the end of deep mined coal in this country but during the last year 32% of coal that was imported to this country came from Colombia.
"Are you happy that, at a time when coalfield communities are still struggling, that your Government's long-term economic plan is being fuelled on the back of child and slave labour?"
Ms Leadsom replied: "I'm sorry you take that approach. You'll be aware that domestic coal mining has been in decline for the past 60 years and imports are absolutely cheaper and it's for private companies to decide to choose the cheapest options.
"But what I can tell you is that the Government has done all it can to reduce the impacts of the most recent closures, including injecting up to £20 million to help the directors of Hatfield to manage the closure of the business, £17 million to UK Coal to help the company deliver its two-year closure plan for Kellingley and Thoresby, and agreeing to meet UK Coal's concessionary fuel allowances."
Labour's Dennis Skinner (Bolsover) pressed Ms Leadsom further, asking: "Are you admitting today, as it apparently seems to be, that this Government is more concerned about bringing in cheap coal from Colombia because it's cheap even though it's produced by child slave labour?
"You've got a chance to amend it."
Ms Leadsom replied: "Well, what I can say to you is that private companies in the UK choose their suppliers. It's not Government bringing in coal, you must understand that.
"What this Government absolutely urges is all private companies to look very carefully at their supply chain.
"They will choose cheaper imports but equally they have to stand up and be counted for their own policies on the sort of conditions that they are purchasing.
"The Government does not purchase coal, you realise that."