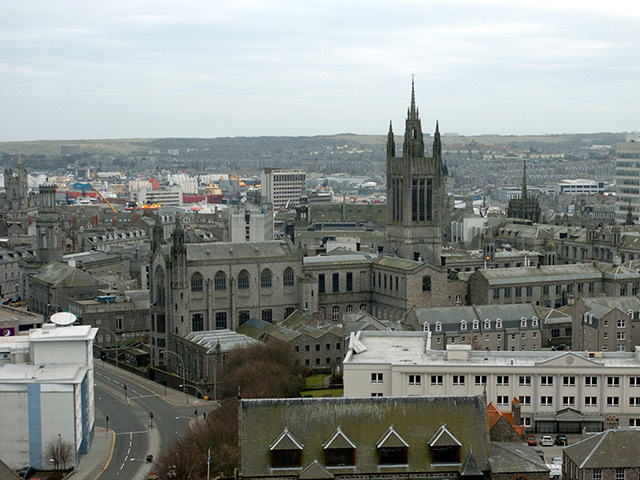 The stock market flotation of Aberdeen Asset Management "only seems like yesterday" – although the firm has just celebrated 25 years of being a listed company.
The move was made to lend the firm, which was founded in 1983, "greater credibility in the eyes of the City".
Back then, its market capitalisation was £38million compared to £3.6billion when markets closed last week. Likewise, assets under management have grown from £1billion to £290billion making it the third largest listed fund manager in Europe.
Its chief executive Martin Gilbert – one of the best known Scots in London's square mile – has a long sheet of former and current board appointments, including being deputy chairman of satellite TV giant, Sky, as well as formerly chairing FirstGroup. Regular appearances at the annual meeting of the world's most influential financiers at Davos have also featured.
But the firm is facing challenges in its 25th year of listed trading as it suffers a long bout of heavy investor outflows due to its exposure to volatile Asian markets. The group has seen its share price fall 43% in the last year. The firm also fell out of the FTSE's top 100 companies this month due to the slump.
Recently Mr Gilbert, who is currently 60, revealed he wanted to stay leading the company he co-founded for another five years. It further quelled persistent speculation that the recently weakened firm was an acquisition target.
He took the rumours head on, saying that "every investment banker in the world would probably have us on their list as the number one buying opportunity", adding: "What we've always said is being independent is a massive advantage to us and as long as our shareholders are willing to support us, we'd rather stay independent."
In May, Mr Gilbert, the board and senior managers have been invited to the London Stock Exchange where there will be a small ceremony ahead of them pressing the button to open the market at 8am.
Yesterday Mr Gilbert said: "It only seems like yesterday. The company's growth since we listed is unbelievable and primarily down to the people. Asset management is a people's business and I've been fortunate to work with some exceptional people, including Ronnie Scott Brown, George Robb, Andrew Laing, Bill Rattray, Ken Fry and Hugh Young to name but a few.
"The company has had its fair share of ups and downs but our commitment and focus on the long term has helped to create one of the largest independent asset managers in the world from small beginnings.
"The global diversified business that has been created and the quality of people we employ mean Aberdeen is well placed to continue to help our clients achieve their investment goals and to grow over the next decades."
Recommended for you

IOG awards phase one duty contract for Southern North Sea joint venture