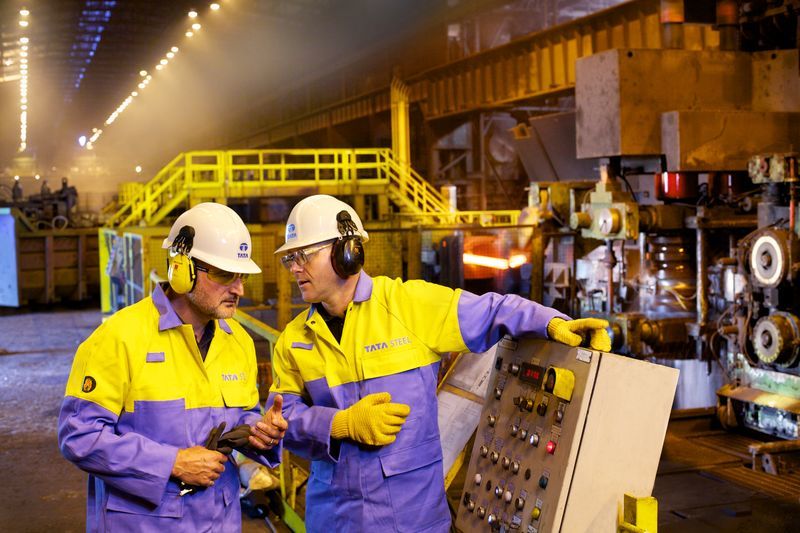 Tata has declined to comment on reports and rumours of potential buyers and investors into its loss-making UK steel business.
Thousands of workers are anxiously waiting for news about any rescue deal, which will need government help, with huge job losses now looming.
Liberty House has emerged as a potential buyer of parts of Tata's UK assets, although it is doubtful it will want to buy the entire business, including the giant plant at Port Talbot in South Wales.
The privately-owned company has bought two Tata plants in Scotland, and its founder, Sanjeev Gupta, is expected to hold talks with Tata and the government in the coming few days.
Liberty recently bought a steel plant in Newport, South Wales, as well as parts of the Caparo group after it went into administration last year.
Investment firm Greybull is in the process of buying the Scunthorpe steelworks from Tata, although workers are to vote on changes to pay and pensions before the deal is finalised.
The plant, which makes steel for the railway industry, employs over 4,000 workers, and like Port Talbot, is crucial to the local economy.
City sources have said they believe the firm could be interested in a possible deal to buy other Tata sites.
Billionaire Wall Street investor Wilbur Ross is reportedly among investors expected to be contacted about buying some of Tata's business interests in the UK.
He sits on the board of ArcelorMittal, Europe's biggest steel maker, as a non-executive director, and has been involved in a string of deals involving British companies, including the purchase
of a stake in Virgin Money which helped it finance its purchase of Northern Rock from the Government in 2011.
German industrial conglomerate ThyssenKrupp was linked last week to a bid to buy the Port Talbot steelworks.
Business Secretary Sajid Javid has hinted that the Government could cut the cost of energy for steelworks and cover workers' pensions to smooth the path to a sale.
Mr Javid said of a possible deal: "They're going to want to look at plants, they're going to want to look at pensions and they're going to want to look at power supply."
Unions are calling for a meeting with the Prime Minister to press the case for urgent help in finding a buyer, including a promise to tackle Tata's huge pension liabilities.