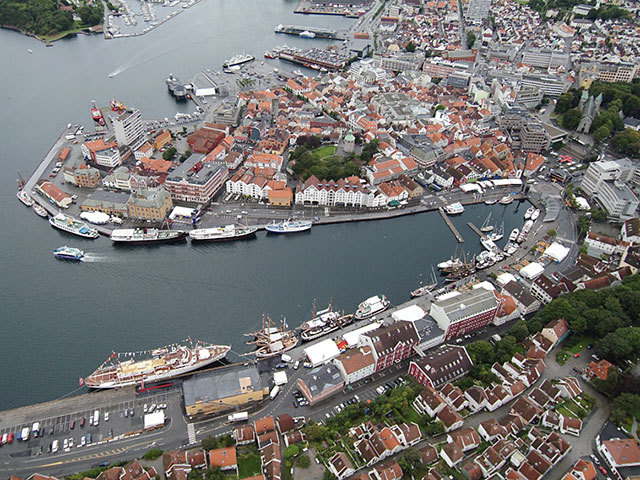 Norway signaled there are risks to expanding the wealth fund's investments in unlisted assets, properties and infrastructure as it prepares to present a review.
"Norway only has a few years of experience in investing in unlisted property and the portfolio is still being built up," Finance Minister Siv Jensen said in an op-ed published in Dagens Naeringsliv. "The government wants to ensure that the risks in property investments are measured and managed in a good manner."
The government also sees "reputational risks" in investing in infrastructure, she said. The government is presenting an annual white paper on the $850 billion fund's investment strategy at 10:45 a.m. in Oslo.
The government launched a process a year ago to consider expanding the fund's mandate to include infrastructure. The world's largest sovereign wealth fund has been lobbying to expand its mandate beyond stocks and bonds. In 2010 it was freed to invest 5 percent of its assets in real estate and it has since built a $28 billion portfolio of high-profile properties from Paris to London and New York.
The central bank, which oversees the fund, proposed in December that it be allowed to invest as much as 5 percent in infrastructure as it seeks to boost returns. It also wants to raise its exposure to real estate to as much as 10 percent. It has suggested that changes would come at the expense of its bond portfolio.
Parliament has so far been reluctant to let the fund expand into unlisted investments. This year the government added a second deputy bank governor to the central bank to tighten oversight.
Norway has started withdrawing cash from the fund to pad widening budget gaps as low crude prices weigh on the oil-reliant economy. The fund's return in 2015 was the worst since 2011 as volatility from falling commodity prices, the threat of a slowdown in China and rising interest rates in the U.S. plagued global markets.
Recommended for you

Europe invested £35bn in new wind farms in 2021, 'well short' of what is needed