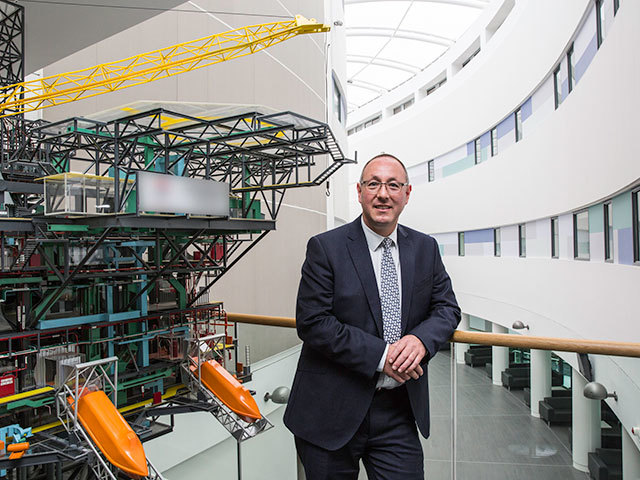 Leading industry figure Professor Paul de Leeuw will be keynote speaker this year's Decom Offshore event taking place in Aberdeen next month.
De Leeuw, director of the Oil and Gas Institute at Robert Gordon University, will set the scene for the conference, organised by Decom North Sea, with the theme Decommissioning – Reality, Preparation and Action in a Low Price Oil Environment.
His keynote address will reflect on the challenges the industry has faced over the last 12 months, and will discuss the ways in which crucial investments such as the proposed Oil and Gas Technology Centre (OGTC) and Aberdeen City Deal can support economic recovery.
The conference will examine decommissioning activity in a mature basin context and will cover a wide range of topics including collaboration, innovation and market data insight.
Decom North Sea interim chief executive, Karen Seath, said: "Decommissioning remains a critical and developing sector full of opportunity, and one which continues to accelerate.
"The aim of this event is to bring together operators and the supply chain, to encourage the knowledge sharing and relationship building that is so crucial for the industry's endurance at this pivotal time.
More than 250 delegates are expected to attend the event which includes workshops, technology showcases and panel sessions.
Decom Offshore takes place on May 25 at Aberdeen Exhibition and Conference Centre.
Recommended for you

Petrofac considering bringing FPSO from overseas to UK for decommissioning