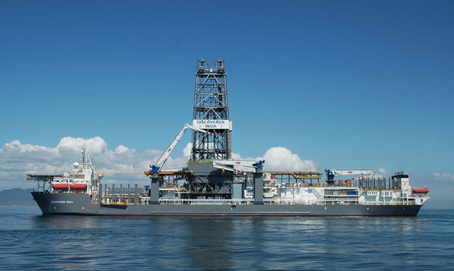 Oil major Chevron's chief executive took a 15% drop in his annual salary last year.
John Watson took home a pay of $22million with the difference in his pay packet coming from a decrease in pension value and deferred compensation earnings.
His pension value and compensation dropped to $2.81million in 2015, according to a recent regulatory finding.
The figures come after Chevron confirmed it would cut more than 600 jobs from its base in Houston.
Watson has been head of the company since 2010.
Elsewhere, BP's bosses came under pressure over their bonus amounts.
At least two groups have advised investors to vote down the company's remuneration report because of excessive bonuses.
Pensions Investment Research Consultants (Pirc), which advises pension funds and other institutional investors, has also urged shareholders to reject BP's annual report at the company's annual general meeting in London next Thursday.
BP's latest remuneration report showed chief executive Bob Dudley's total package for 2015 fell slightly, compared with the previous year, to about £9.3million.
But a big rise in the value of his pension savings increased his overall earnings by 20% to £14million.
Recommended for you
X

Tata UK operations 'underinvested and overmanned', says former chairman