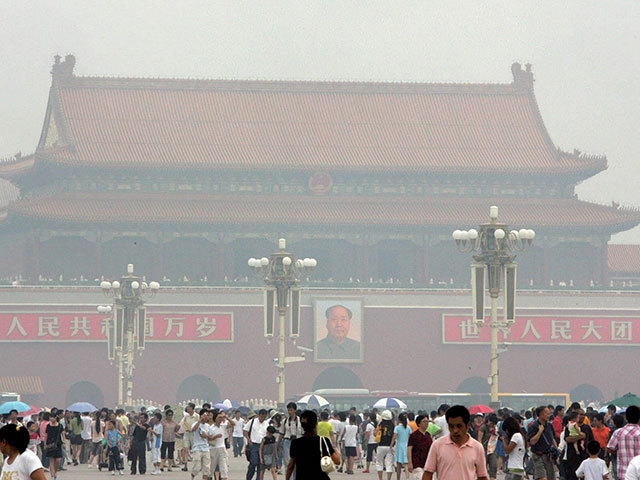 China has rejected Vietnam's second demand this year to move a controversial oil rig and drop its plans to drill in disputed waters in the South China Sea.
The Chines Foreign Ministry said the rig was carrying out normal exploration activity.
The $1-billion rig,the Haiyang Shiyou 981, which was at the center of a fierce diplomatic stand-off between the countries in 2014.
In recent days it has moved into an area of the Gulf of Tonkin over which, Vietnam said, the two countries were still "executing delineation discussions".
"The relevant work is in undisputed Chinese waters, and it is normal commercial exploration," Chinese Foreign Ministry spokesman Hong Lei told a daily news briefing.
"We hope the relevant party takes an objective and reasonable view on this."
He did not elaborate.
The Chinese have laid claim to the resource-rich South China Sea, which is also claimed by Brunei, Malaysia, the Philippines, Taiwan and Vietnam.
In 2014 the Haiyang Shiyou spent 10 weeks in waters Vietnam considers its exclusive economic zone, triggering a diplomatic spat and causing anger among Vietnamese groups.
Vietnam closely tracks the movement of the oil rig, which has operated as far away as India, and has been close to disputed waters several times since 2014.
Recommended for you

Philippines pushing for upstream renaissance