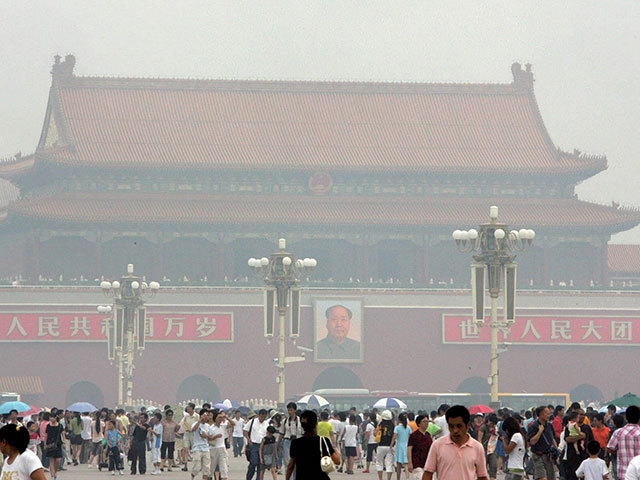 Labour has vowed not to uphold a Scottish Government multibillion-pound investment agreement with two Chinese firms if it harms Scottish workers.
The First Minister signed a "memorandum of understanding" (MoU) last month with SinoFortone and China Railway No 3 Engineering Group (CR3) which could be worth up to £10 billion.
Now, Labour has said it will not go through with the deal if elected to government if it means Scottish workers are disadvantaged.
Earlier this week, Nicola Sturgeon said there were "no actual proposals on the table" and the memorandum was to "explore options" for investment, but a UK adviser to the companies has since said there were some specific projects in mind.
Sir Richard Heygate said land space for affordable housing had been identified in three areas of Scotland.
The Scottish Government has been criticised by its political opponents for not widely publicising the MoU at the time it was signed, instead announcing it on the SinoFortone website.
Labour and the Liberal Democrats are calling for the release of documents surrounding the deal as it emerged China Railway Group Limited (CRG), the owner of CR3, has been hit by corruption allegations in its homeland which resulted in Norway's oil fund blacklisting the firm.
Labour's public services spokeswoman, Jackie Baillie, said: "A week after the Scottish Government was forced to disclose details of this deal further questions remain. It is unacceptable that the Scottish public still don't have all the details on this.
"We know that Nicola Sturgeon signed up to a secret deal worth potentially £10 billion with a Chinese company accused of alleged gross corruption. We know that the Scottish public was kept in the dark about the deal but millionaire SNP donor Brian Souter knew about it.
"We need more details from the Government on the implications of any deal, especially for Scottish jobs and Scottish industries like steel.
"A Labour Scottish government will not go through with this deal if it means signing up to use Chinese steel when our own steel industry is in crisis, and if it means workers in Scotland don't get the benefit. We won't sign up to a deal that sells Scotland short and creates more jobs in China than in Scotland."
An SNP spokeswoman said: "It is the SNP Government which stepped in to save Scotland's steel industry and the jobs involved – something that Labour would almost certainly have failed to do.
"The memorandum of understanding has already been published – it does not involve any agreed projects, does not commit to using any Chinese steel and ministers had no discussions with Brian Souter over it.
"Jackie Baillie's comments suggest she and Labour would close the door to potential multi-billion pound investment in Scotland. That attitude, along with Labour's endless negativity, helps explain why almost nobody in Scotland listens to them any more."