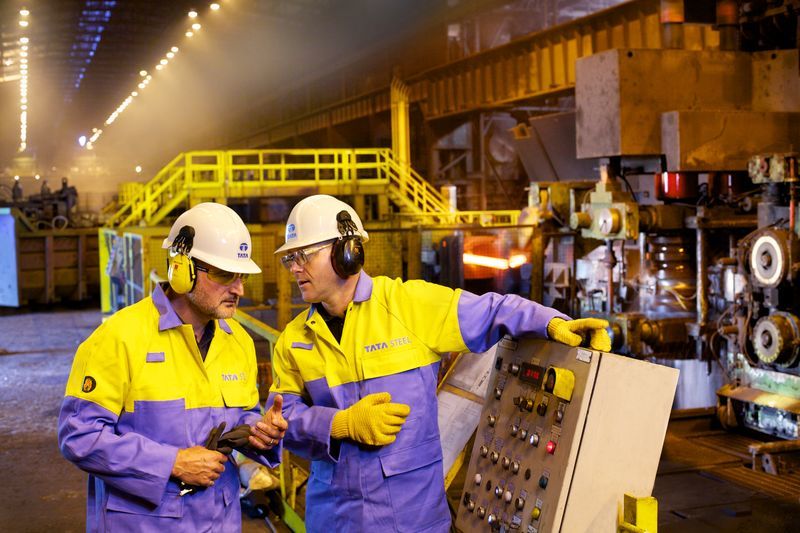 The sale of a huge Tata steelworks has been confirmed, safeguarding thousands of jobs.
The Indian conglomerate announced the signing of an agreement to sell its Long Products Europe business, including its plant in Scunthorpe, to investment firm Greybull Capital.
The sale covers several UK-based assets including the Scunthorpe steelworks, two mills in Teesside, an engineering workshop in Workington, a design consultancy in York, and associated distribution facilities, as well as a mill in northern France.
The deal will be completed once a number of outstanding conditions have been resolved, including transfer of contracts, certain Government approvals and the satisfactory completion of financing arrangements.
The Long Products Europe business employs 4,800 people – 4,400 in the UK and 400 in France.
Bimlendra Jha, executive chairman of the Long Products Europe business, said: "Today marks a significant milestone in the sale of the Long Products Europe business. This sale is the best possible outcome for employees who have worked relentlessly to ensure the business's survival, and helped to make it attractive to a potential buyer."
Hans Fischer, chief executive of Tata Steel's European operations, said: "Under these current challenging market conditions in Europe with the soaring levels of imports from China, we are happy that Tata Steel UK and Greybull Capital have entered the final stage of completion of the sale of shareholding in Longs Steel UK.
"This transaction will offer a future for the Long Products Europe business and its 4,400 employees in the UK."