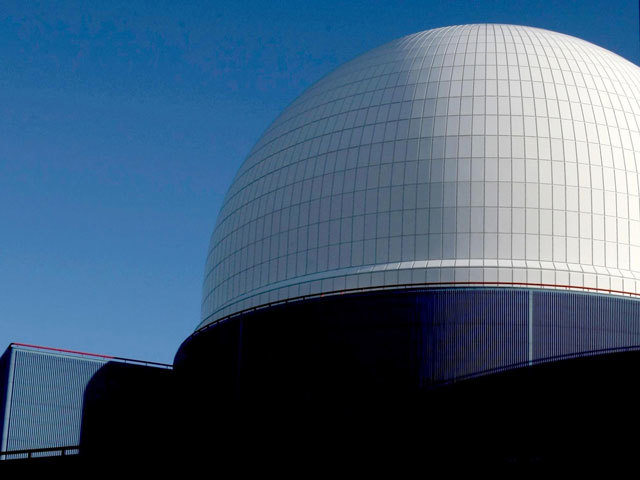 An American citizen and a Chinese nuclear power company were indicted by the U.S. government for conspiracy to illegally produce nuclear material outside the country without Energy Department authorization.
A two-count indictment charging Szuhsiung Ho, a nuclear engineer in the U.S., China General Nuclear Power and Energy Technology International with conspiracy was unsealed Thursday in the Eastern District of Tennessee, the Justice Department said. From 1997 until this month, Ho and the Chinese nuclear company plotted to shrink the time and cost of designing nuclear reactor components by obtaining technical assistance from unidentified experts in the U.S., according to the 17-page indictment.
The charges are only the latest that the U.S. government has brought against people it says have unlawfully collected information and materials to benefit China. On Thursday, the Justice Department also indicted a Chinese citizen for trying to illegally buy without a license high-grade carbon fiber that may be used for drones. In January, the agency said a Chinese national had admitted to plotting to steal modified seeds. In 1999, scientist Wen Ho Lee was fired after the government accused him of passing nuclear secrets to China.
"The arrest and indictment in this case send an important message to the U.S. nuclear community that foreign entities want the information you possess," Michael Steinbach, executive assistant director at the Federal Bureau of Investigation's national security branch, said in the statement. "The U.S. will use all of its law enforcement tools to stop those who try to steal U.S. nuclear technology and expertise."
Ho is described in the indictment as a nuclear engineer who served as a senior adviser for the Chinese company and is also the owner and president of Energy Technology International, based in his hometown of Wilmington, Delaware. According to the Justice Department, he arranged payments of $22,698.54 and $15,550.20 to two of the unidentified persons for their services. Around October 2009, Ho allegedly told the experts he was attempting to recruit that "China has the budget to spend."
Ho "allegedly approached and enlisted U.S. based nuclear experts to provide integral assistance in developing and producing special nuclear material in China," said John Carlin, assistant U.S. attorney general for national security. "Prosecuting those who seek to evade U.S. law by attaining sensitive nuclear technology for foreign nations is a top priority."
According to the indictment, some of the experts Ho approached worked for an unnamed nuclear power company based in Pennsylvania.
Nancy Stallard Harr, the acting U.S. attorney in Knoxville, and Carlin didn't immediately return requests seeking contact information for lawyers representing Ho, China General Nuclear Power and Energy Technology International. A spokeswoman for the FBI declined to comment, referring questions to the Justice Department.
China has 22 nuclear reactors under construction as it seeks to reduce air pollution from coal-fired power plants, according to the World Nuclear Association in London. China and the U.S. have in place a commercial nuclear-trade pact, known as a Section 123 agreement, which was renewed last year.
China has violated the accord in the past, and the indictment underscores the need for a stronger agreement, said Henry Sokolski, executive director of the Washington-based Nonproliferation Policy Education Center.
"You've got to wonder how many times we're going to behave like Charlie Brown with these folks, running down the field," Sokolski said by phone Thursday. "If there's anything that's vague that you need to protect, they might very well take advantage of that."
The indictment means Ho faces a maximum sentence of life in prison and a $250,000 fine. The charge of conspiring to act in the U.S. as an agent of a foreign government carries a maximum sentence of 10 years in prison along with fines and supervised release, according to the Justice Department.
Sokolski described the charges as "disturbing." China may try to use the information to improve their own technology, he said.
Recommended for you

Rich nations pitch $5bn to fund South Africa coal exit