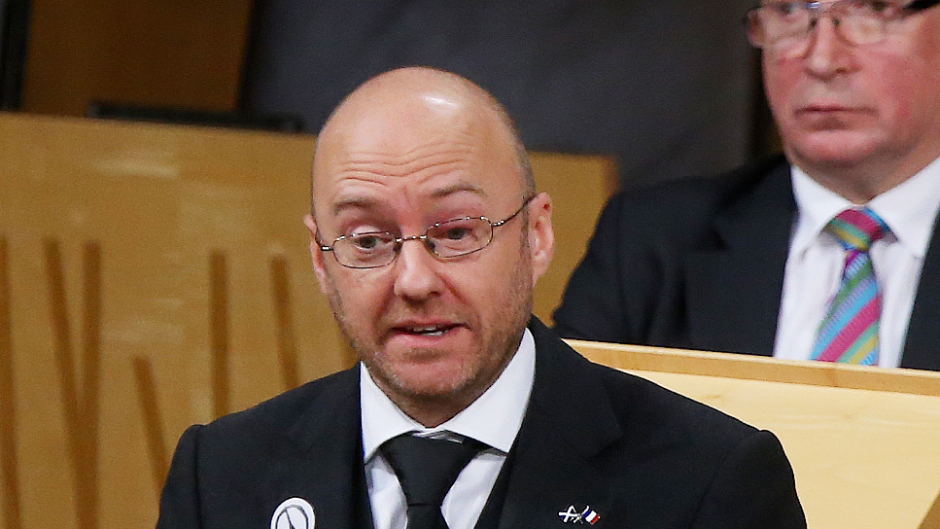 A row has broken out over "barmy" plans from the Scottish Greens to shut down the North Sea oil and gas industry in "10 or 20 years".
Co-convener Patrick Harvie has admitted his party would hope to turn off the Scottish offshore industry within two decades.
But the suggestion has been ridiculed by the SNP's Aberdeenshire West candidate, Dennis Robertson, who said such a move would risk tens of thousands of jobs.
The Scottish Greens' manifesto suggests 200,000 new roles could be created by dumping fossil fuels and moving to renewables.
But Mr Robertson said the North Sea still has a "big part to play" in Scotland's economy.
He said: "The Greens have some brass neck – asking people in the north-east for their vote while putting many tens of thousands of jobs at risk with their misguided oil and gas policy.
"As Patrick Harvie has now made absolutely clear, it is Green policy to totally shut down the oil and gas industry in Scotland in the next two decades – that's not bold, it's barmy.
"These are challenging times for the North Sea sector and the Scottish Government has taken strong action to protect jobs and skills, particularly through the Energy Jobs Taskforce – and has successfully kept the pressure on the UK Government to support the industry.
"Industry leaders and academics alike have all agreed the North Sea and UK Continental Shelf still have a lifespan of 40 to 50 years." But Mr Harvie said Mr Robertson had a "head in the sand" approach.
He added: "The SNP, and other parties, should admit the failure of current policy to keep people's jobs safe, and accept that it's reckless and dishonest to pretend 'business as usual' will last forever.
"Planning and investing now in the jobs of the future is a serious debate – and the Scottish Greens are up for that.
"It's disappointing that the SNP, like the other parties, are treating such an important issue so lightly."
The comments came as party leaders continued their frenetic campaigning ahead of parliamentary elections on May 5.
The Scottish Conservatives, whose leader Ruth Davidson is visiting Aberdeenshire today, backed claims from Keir Bloomer – an education expert – that Scottish schools are "grossly over regulated".
The party's education spokeswoman, Liz Smith, said Mr Bloomer was "absolutely right" that Scotland should re-enter international league tables.
Recommended for you

Two freeport bids have been selected behind closed doors – so what's the delay?