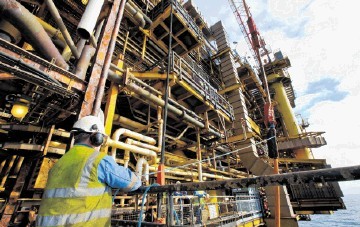 The boss of British Gas owner Centrica has faced investor anger over his £3 million pay package during the company's annual general meeting (AGM).
Chief executive Iain Conn saw 15% of the 72% of shareholders who voted before the meeting reject his pay deal for 2015, while 85% were in favour.
But he avoided a shareholder revolt on the scale seen by BP chief Bob Dudley, when almost 60% of shareholders voted to reject the oil giant's remuneration report for the last year, which included a pay deal of 19.6 million dollars (£13.8 million) for Mr Dudley.
The full result of the vote has yet to be announced.
At last year's AGM, Mr Conn saw just 67% of investors back his £3.7 million pay package.
It comes as Centrica announced that it had lost almost 250,000 customers in the first three months of the year as competition in the energy market continues to bite.
The country's largest gas and electricity supplier said in a first-quarter trading update that it lost 224,000 residential customers, or 1.5% of home supply accounts in the period. It said its overall residential accounts fell to 14.4 million customers.