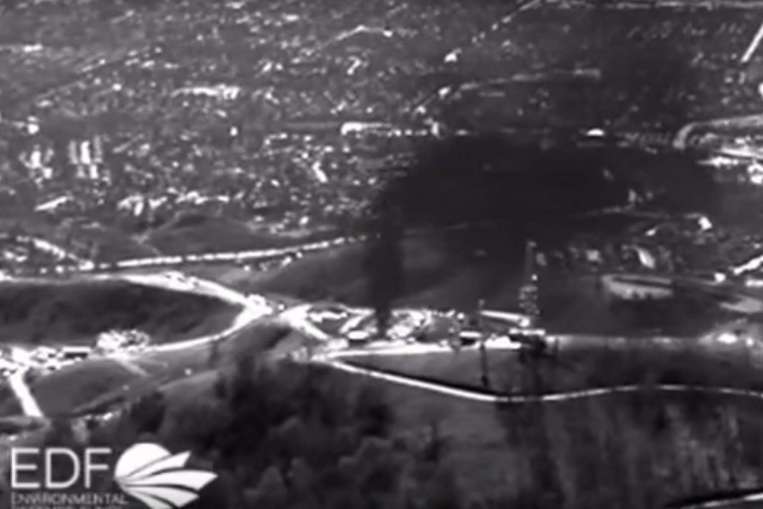 Homeowners forced out of their properties after a methane leak in Los Angeles have filed claims against state regulators for $3.5million each in damages.
They claim government failures were to blame for the worst gas blowout in history.
An estimated 3,000 claims are expected by the end of this week following on from the accident at the Aliso Canyon natural gas storage field last year.
A ruptured injection well at the site spewed more than 97,000 tons of methane into the air over four months from October 23rd.
The leak was plugged in mid-February.
Gas fumes had driven thousands of residents from their homes in the nearby Porter Ranch community, with many complaining of headaches, respiratory problems, dizziness and nosebleeds.
Around 1,400 people are still in temporary housing and not willing to return home due to concerns over contamination and health effects.
Legal claims are already being made against Southern California Gas Co, operator of Aliso Canyon.
Meanwhile, a pending class-action suit is also taking place against Sempra Energy.
The latest claims name Governor Jerry Brown as playing a "key role" in regulatory failures which allegedly set the stage for the Aliso Canyon disaster.
It's claimed Brown blocked state enforcement of federally mandated data requirements for granting injection well permits.
Recommended for you

'Damning' IEEFA report into CCS is too simplistic