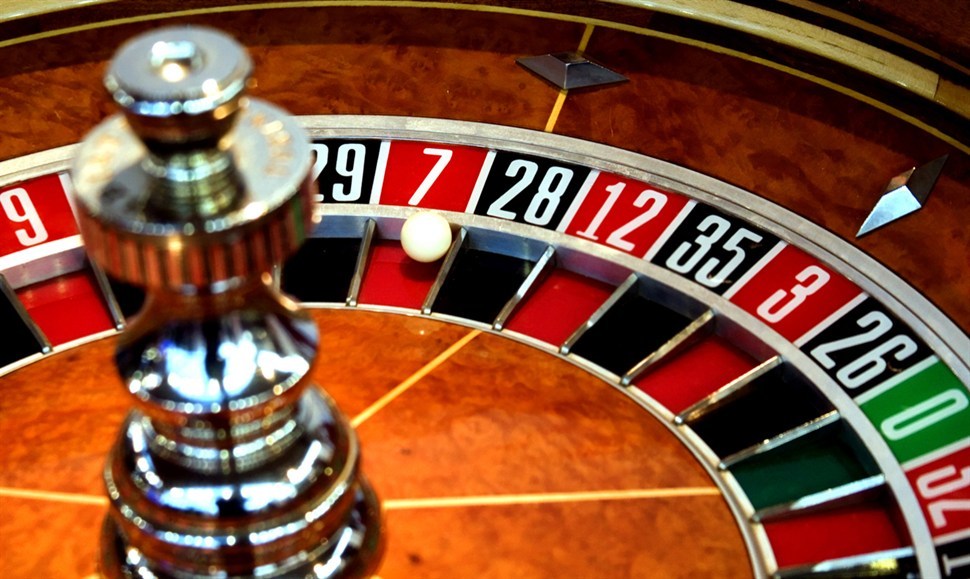 Apollo Global Management LLC and TPG Capital Management, the private equity firms that have struggled for years to salvage a $31 billion bet on troubled gambling company Caesars Entertainment Corp., see an opportunity in the oil crash.
Caesars and its owners have enlisted a new ally — the U.S. energy industry — to join a lobbying fight in Washington that seeks to give companies more leeway to amend their debt obligations, according to people familiar with the matter. While the Las Vegas casino company failed to persuade Congress to take action last year, a bigger coalition that includes teetering oil and gas companies could be more effective in swaying lawmakers.
At issue is an obscure Depression-era law that's designed to protect bond investors, said the people who asked not to be named because the campaign isn't public. Should Leon Black's Apollo and David Bonderman's TPG succeed in modifying how the Trust Indenture Act is used, distressed companies would gain more control over how they restructure their debt and have an easier time beating back lawsuits from creditors.
Caesars and its supporters argue that they are simply trying to restore the original intent of a law that's been misinterpreted in some recent court cases. On the other side: investment firms including Oaktree Capital Group LLC and Marblegate Asset Management that have said lawmakers should maintain the status quo to ensure bondholders' rights are protected.
Spokesmen for Apollo, TPG and Caesars declined to comment.
The Washington lobbying is a secondary strategy for Apollo and TPG, which are primarily fighting Caesars' bondholders in court. Hedge funds and asset managers have sued the gambling company over how its debt was restructured before it went bankrupt. One lawsuit could force Caesars to put its parent company through bankruptcy, wiping out some of Apollo and TPG's investments. But if Congress acts, Caesars may be able to limit legal setbacks.
The battle has gone on for at least two years and pits some of Wall Street's most powerful firms against each other.
At the heart of the dispute is whether Caesars should have had to receive unanimous approval from its bondholders before abandoning a promise to repay debt owed by its main operating unit. That unit later filed for bankruptcy, leaving investors with no guarantee that they'd receive payment for billions in debt. A federal judge in New York ruled last year that the casino company may have violated the Trust Indenture law, a decision that set off the Washington lobbying battle.
The Caesars leverage buyout is one of the biggest — and least successful — of all time. Apollo and TPG bought the company at the top of the market for $30.7 billion in 2008. The private equity firms and other investors have been trying to save their $6.1 billion equity investment ever since. While Apollo has attempted to reassure bondholders its plan for Caesars is fair, it has faced strong opposition from debt holders.
Energy firms that face the worst oil slump in a generation are growing increasingly concerned that they could face obstacles to restructuring their debt. Since the start of 2015, 114 North American oilfield services companies and oil and gas producers have gone bankrupt, owing about $30 billion, according to data from the law firm Haynes and Boone.
The Trust Indenture Act is already a sticking point in lawsuits involving the distressed energy sector. This year, bondholders sued Cliffs Natural Resources Inc. and Vanguard Natural Resources LLC over claims that the companies violated the law when they sought to restructure their debt.
And so far, companies including Denver-based Bill Barrett Corp. and groups such as the Colorado Oil and Gas Association and the Western Energy Alliance have pushed lawmakers to back legislation that would encourage distressed companies to restructure their debt outside of bankruptcy court, the people said.
"Oil and gas production and exploration companies in Colorado and across the country are facing significant financial headwinds," Doug Flanders, director of policy at the Colorado Oil and Gas Association, wrote in a letter dated March 7 to Democratic and Republican leaders of the House Financial Services Committee and the Senate Banking Committee. "Unfortunately, the ability of energy companies to execute out-of-court-debt restructurings in order to avoid bankruptcy is now being made harder at the exact time when such activities are most needed."
The US Chamber of Commerce has also joined the fight. Confusion tied to the Trust Indenture law has "presented an unnecessary obstacle and additional costs to many businesses in a variety of sectors, such as energy sector companies," R. Bruce Josten, an executive vice president at the Chamber wrote in a letter dated March 31 to Senators Richard Shelby and Chuck Grassley and Representatives Jeb Hensarling and Bob Goodlatte.
There's no guarantee Congress will do anything. At the end of 2015, a more aggressive push by Apollo and TPG failed, even though Senate Minority Leader Harry Reid was among lawmakers who tried to get a measure approved. Reid, a Nevada Democrat, ran into a lobbying blitz by hedge funds and other investment firms. Caesars, Apollo and TPG could also abandon their efforts in Washington at any time, especially if they prevail in court.
Recommended for you

Oil bankruptcies rise in the third quarter