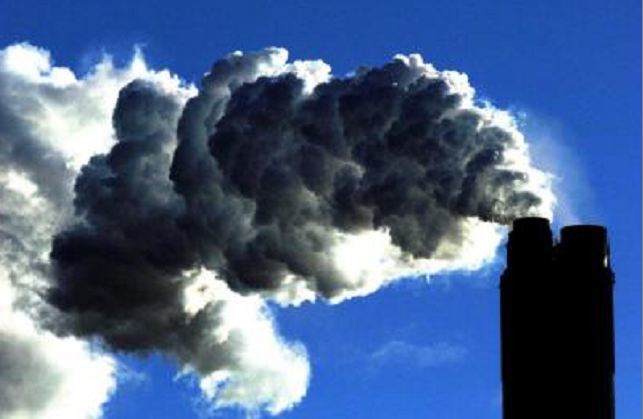 The UK is among more than 160 countries set to sign up to the world's first comprehensive deal to tackle climate change at a ceremony in New York.
But environmental campaigners in the UK are criticising the Government for continuing to back fossil fuel extraction at home despite supporting the international climate deal to drive down
greenhouse gases.
The Paris Agreement to curb rising temperatures and avoid "dangerous" climate change was secured at United Nations talks in the French capital in December.
An official ceremony at the UN in New York will see at least 168 countries and the European Union sign up to the deal on the first day it is open for signing, on Earth Day (Friday April 22).
A handful of countries will also ratify the agreement, and there is a push for nations to follow suit as soon as possible so the deal can enter into force quickly.
At least 55 countries covering 55% of the world's emissions need to ratify the deal for it to come into force.
While Energy Minister Lord Bourne is attending the ceremony to sign the agreement for the UK, the Government faces criticism at home for continuing to allow mining for coal, the dirtiest fossil fuel.
Friends of the Earth is send a tonne of coal to the Government, with each lump representing one of almost 10,000 signatories to a petition calling for a change to planning rules to stop new opencast coal mines.
Curbing global climate emissions to prevent dangerous temperature rises will require leaving most of the world's fossil fuels in the ground, they say.
Friends of the Earth climate campaigner Guy Shrubsole said: "To meet the Paris Agreement, the Government must leave fossil fuels, like coal, in the ground – yet we're still permitting vast new opencast coal mines to be dug up next door to communities and beauty spots across the UK."
He urged ministers to leave coal in the ground.
The Paris Agreement sets a target to keep temperature rises "well below" 2C and commits to strive to curb increases to 1.5C, as well as a five-year review system to increase ambition on cutting emissions to meet the temperature goals.
As the deal spells out the need for greenhouse gases to peak as soon as possible, and sets aims for the second half of the century that effectively mean the world will have to reach net zero emissions, it has been seen as signalling the end of the fossil fuel era.
The signing comes after US scientists reported that March 2016 broke monthly global temperature records by the largest margin ever seen, becoming the 11th month in a row to set new monthly record hot temperatures for the world.
Recommended for you

Turning flare gas into hydrogen and graphene, Levidian seals UAE deal