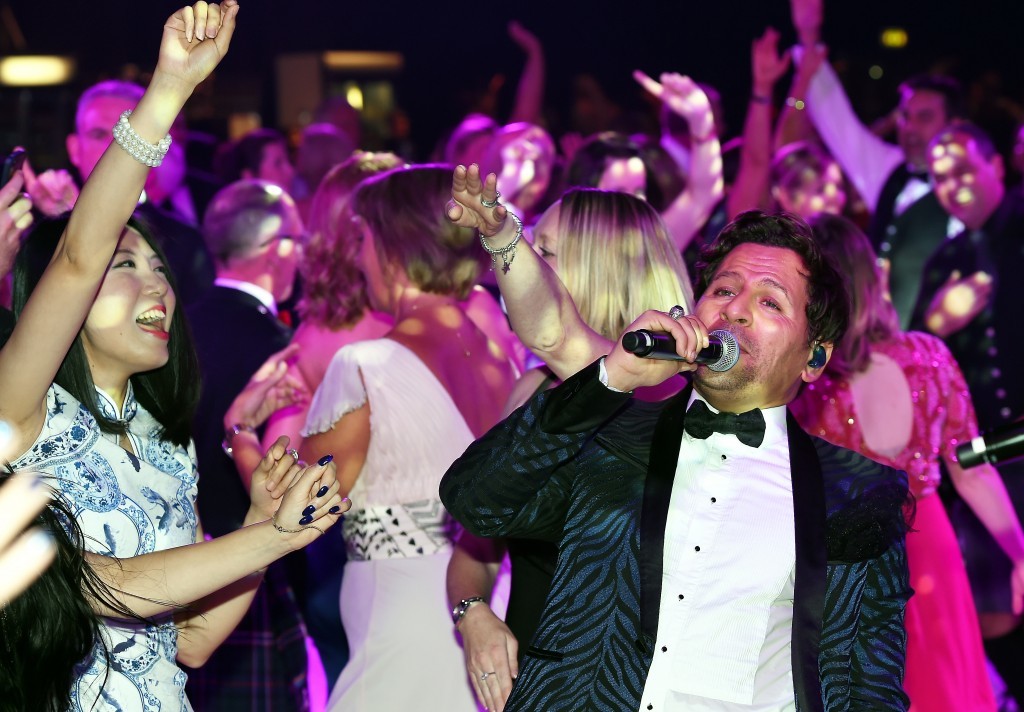 The best night of the year's social calendar has returned to celebrate the north-east's still vibrant oil and gas sector.
The Energy Ball – in association with CHC Helicopter – is officially launched today as the Press and Journal once again delivers a night of fantastic business networking, glamour, fine dining and dancing into the wee hours.
Last year, more than 700 people attended the sumptuous black tie event, held at the Aberdeen Exhibition and Conference Centre (AECC), with a spectacular dinner and host of entertainment.
It's open to anyone who is involved, either directly or indirectly, with the energy industry, or wants to be part of its ongoing successes.
The event, which was hailed by guests as "the best one yet", brings back the Swan Band from Paris to entertain and entice guests to get up on their feet and dance.
The French party band wowed the audience last year with a high energy delivery of its repertoire of favourite hit songs.
Favoured by a host of celebrities to perform at their weddings and chosen by Kenny Dalglish to star at his private charity party, this amazing 14-strong band has performed at top events including the Champions League Cup Final in Moscow, the Manchester United FA Cup Finals and for Prince Albert of Monaco.
This year's guests have been urged to set aside Saturday, October 1 in their diary for a night to remember and a chance to talk to new potential clients or entertain current ones.
Tickets are now on sale and can be booked through the event website, www.energyball.co.uk.
Damian Bates, Aberdeen Journals' Editor-In-Chief, said it was important that people take time to celebrate the resilience and dynamism of the industry that continues to sustain the livelihoods of hundreds of thousands while also seeing the possibilities of building new contacts at the event's special networking area.
He said: "There is no doubt that the industry has been facing some real difficulties, but now more than ever it is important to get together to remind ourselves how far we have come.
"While the industry has been adapting to new realities, we should grasp the chance to build new relationships and also relax, enjoy ourselves and celebrate.
"The Press and Journal has chronicled every moment of the industry's rise, fall and rise again, and we are confident that it will come out of the current tough times stronger than before.
"I'm delighted that our friends at CHC Helicopter, Balmoral Group, ITC Hydraulics and Mattioli Woods, believe the same as we do and want to join forces with The Press and Journal to invite you to join us at this amazing event; the best of its kind in Scotland.
"I also feel strongly that the next generation of young people who will continue to drive its success see that we believe in its future prosperity and join us in looking back at the past 12 months but, more importantly, looking forward to the future with confidence and determination.
"This is the best night of the year for the industry to show all the doom mongers that the sector is still very much alive and kicking, and will be with us for decades to come.
"There is no better way to network with peers and show the world how great, resilient and vibrant this industry continues to be."
A spokesman for the night's main sponsor, CHC, said the night was an ideal way to recognise the commitment and talent that underpins the achievements of the offshore industry
He said: "The offshore industry harnesses a spirit of endeavour and a culture of collaboration to deliver safe operations in the world's most challenging environments, none more so than the North Sea industry over the past 50 years.
"CHC Helicopter plays a vital role in the industry, moving people and other resources safely and efficiently. As a world-leading helicopter operator, we enable the people of the North Sea offshore industry to go further, do more and come home safely – and we are proud to be a part of the 2016 P&J Energy Ball.
"Over the past 50 years, like many of our offshore customers, we have continued to innovate and drive safety standards ever-higher, globally. And we're looking forward to recognising and celebrating the innovation, commitment, and talent that makes the UK's offshore industry a world leader at the Energy Ball in October."
Balmoral Offshore Engineering said it was pleased to be associated with the Energy Ball again in 2016.
A spokesman for the company said: "While we understand the difficulties facing our industry we believe the future remains promising.
"Ultimately it comes down to the sector to continue its support of this much-loved event or perhaps see it come to an end, which none of us want."
Alan Fergusson, Employee Benefits Director of Mattioli Woods, said the firm was proud to be supporting the Press and Journal Energy Ball once again.
He added: "This is a great event which not only helps to raise awareness of the oil and gas industry but also generates vital funds for charity. We look forward to celebrating our clients' success in Aberdeen!"
A spokesman for ITC added: "We are pleased to continue their support with the Energy Ball of the fourth year running.
"Although challenging times have emerged for the oil and gas industry, there are still endless opportunities for companies to diversify to help them succeed in the current environment.
"The energy ball is a well-attended event which offers a chance for customer, suppliers and work colleagues to socialise out with the working environment."
What people said about the Press and Journal Energy Ball in 2015.
"Without doubt the most entertaining and professionally-run event that I have been to in my 20 years working in Aberdeen.
"I have been in contact with a number of people that I knew at the event and the feedback that I have received was excellent. They were all delighted with the event, felt that it was value for money, fresh and much better than the previous Energy Balls that they had attended."
Recommended for you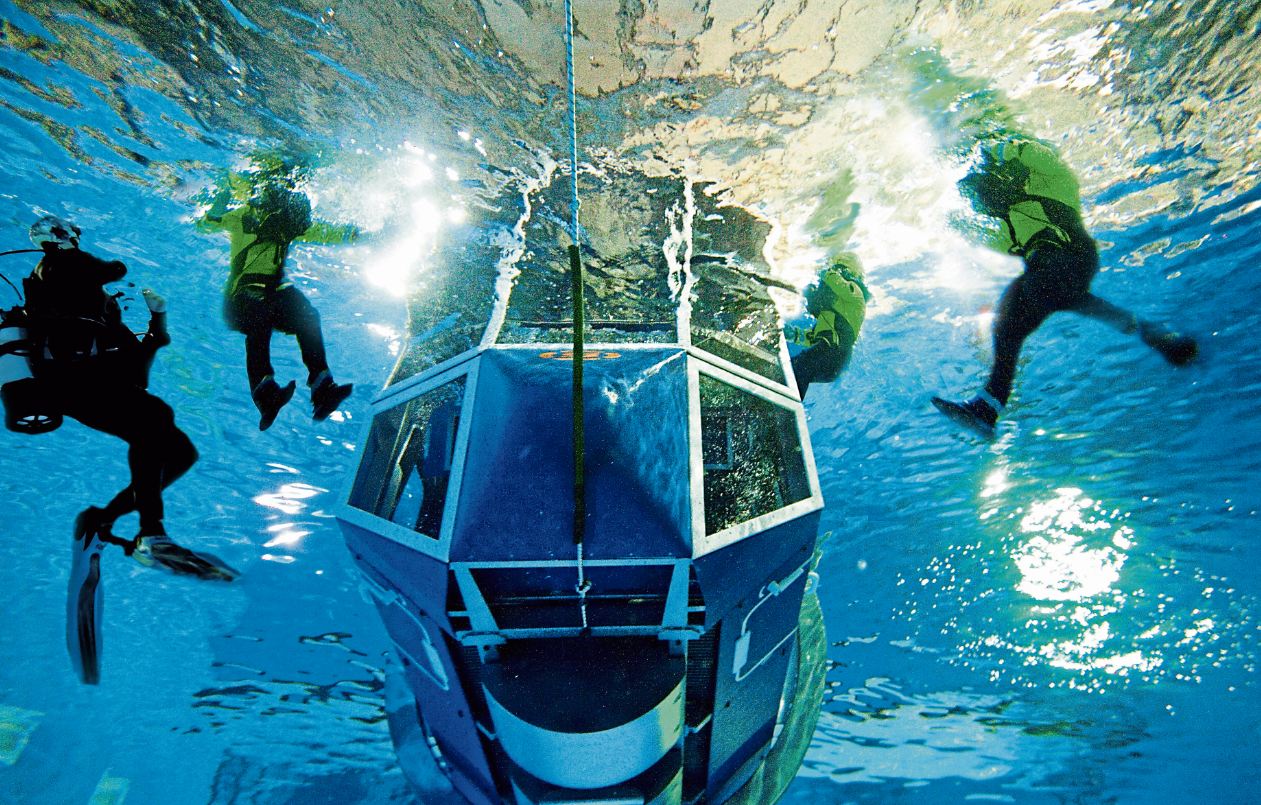 AIS Survivex owner 3t Energy Group shortlisted for Offshore Safety Awards