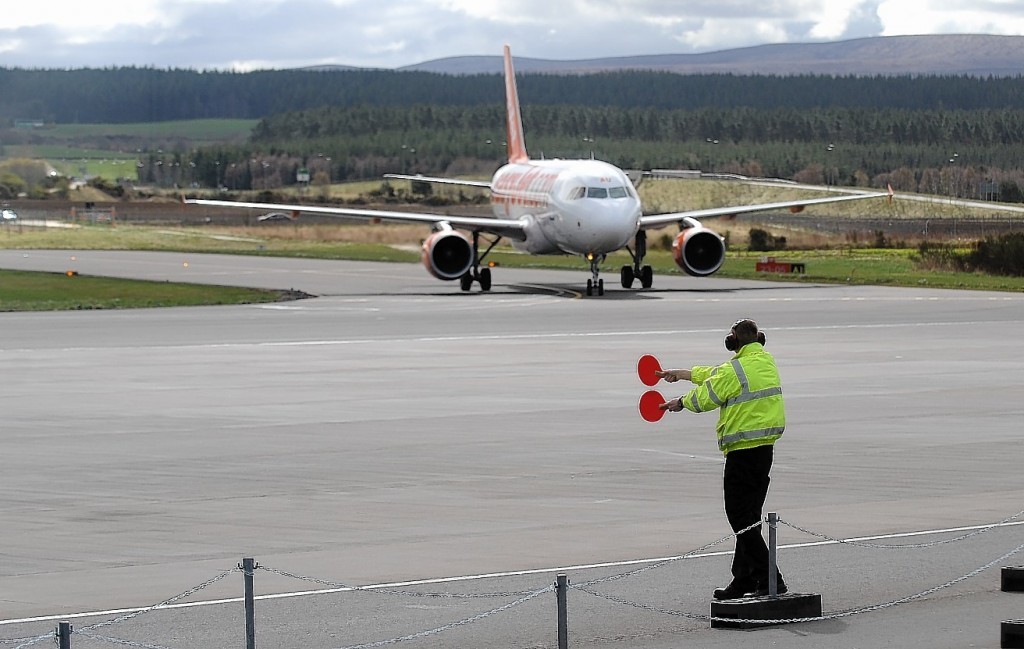 Passenger numbers at Highlands and Islands Airports (Hial) edged up to hit a new record in its last financial year despite a disappointing start to 2016.
The group of 11 regional terminals was used by a total of 1,437,625 people in the year ended March 31, up by 0.4%, on the previous year, according to figures released yesterday.
Inverness was the busiest airport in 2015/16, handling 671,103 passengers over the 12 months, an annual increase of 2%.
Hial said it expects Inverness to enjoy one of the busiest years in its history in 2016 on the back of new route launches.
British Airways is resuming flights between the Highland capital and Heathrow – a service that was axed 18 years ago – while KLM is linking the city with Amsterdam.
Next year also looks promising after Thomson and First Choice confirmed new summer flights to Majorca.
Tiree and Barra posted the strongest increases in passenger numbers for 2015/16.
Just under 11,000 people passed through Tiree airport in 2015/16, a 12% increase, while Barra's terminal was used by 11,663 travelers, up 10.7% year-on-year.
Dundee, where Flybe is about to launch an Amsterdam service, was third in terms of growth, recording a 5.6% jump in passengers to 23,576.
Campbeltown and Stornoway suffered single digit decreases, but the biggest casualty of 2015/16 was Wick John O'Groats, which was hit by a 24% slump in passenger numbers to finish the year on 27,937.
In the first quarter of the current calendar year, a collapse in demand from offshore workers amid the energy sector downturn has led to 4,444 fewer people using Wick John O'Groats, a drop of 42.8%.
Inverness's figures were down 5.1% between January and March, owing to the loss of Flybe's London City service, which operated at the start of 2015 before being discontinued due to lower-than-anticipated passenger numbers. The route lasted just four months.
Hial managing director Inglis Lyon said: "This has been a good year for Hial's airports. Despite the downturn in the energy sector, a key market for Hial, passenger numbers increased during the year.
"Our smaller island airports performed extremely well, as did Inverness and Dundee, both of which will see expansion in the coming months as a result of new routes.
"We have worked hard to improve connectivity across our group, with new aircraft serving the communities of Barra, Tiree and Campbeltown and new air services due to launch at Inverness and Dundee.
"As a result of our strengthening route network, regional Scotland is now better connected than ever before."
Recommended for you

Orkney pioneers show way with low-carbon flight test centre plan