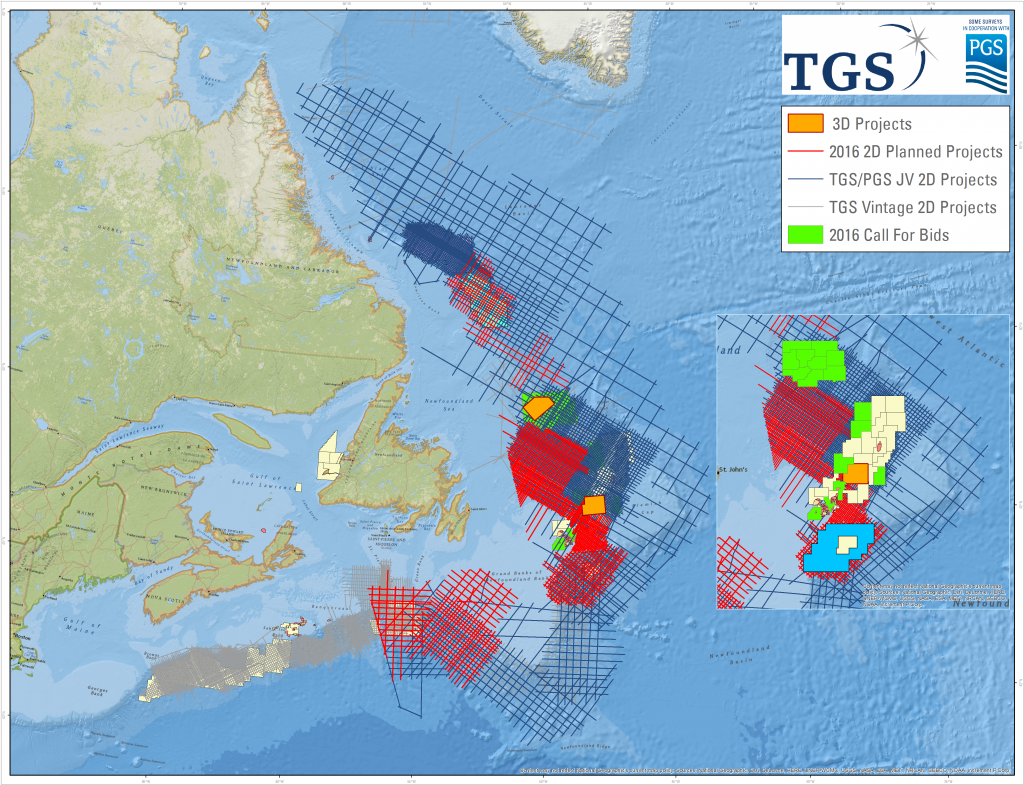 TGS said it plans to acquire more than 36,000km of 2D seismic data using two vessels during its 2016 season.
The company will complete the work in partnership with PGS adding to both firms joint venture library which already has more than 112,000km of modern 2D data.
The M/V Sanco Spirit and M/V Atlantic Explorer will be used to complete the work.
TGS chief executive Kristian Johansen, said:"Offshore Newfoundland and Labrador has been an area of high interest from exploration companies in an otherwise challenging market as evidenced by the successful licensing round in November 2015.
"This will be our sixth consecutive season acquiring data in partnership with PGS in this highly prospective region, targeting expected Areas of Interest (AOIs) to be released under the scheduled land tenure system."
Recommended for you

Orcadian agrees royalty share seismic deal with TGS