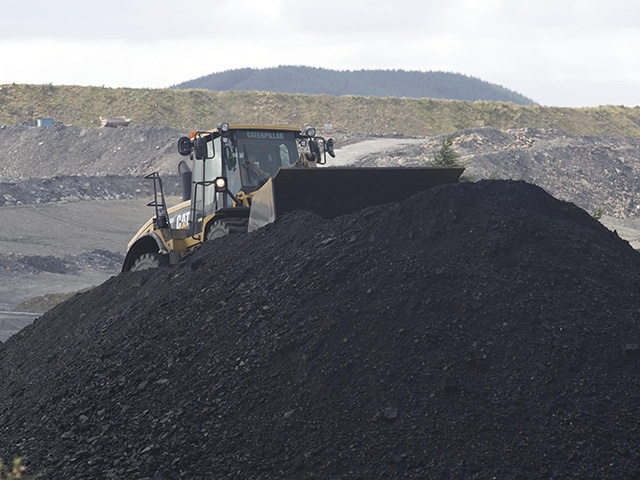 Protesters say they have halted work at Britain's biggest open-cast coal mine following a demonstration involving hundreds of people.
The activists used their bodies to form a "massive red line" at Ffos-y-fran, near Merthyr Tydil, South Wales, on Tuesday morning.
The demonstration has been organised by climate action group Reclaim the Power, which says fossils fuels should remain in the ground.
Spokeswoman Hannah Smith said: "Continuing to dig up coal is a red line for the climate that we won't allow governments and corporations to cross.
"We are taking action in solidarity with the local community who have been battling Ffos-y-fran for nearly a decade, and now face the threat of a new mine next door.
"Wales deserves a transition away from dirty coal, and the creation of sustainable employment in an economy that respects our planet and its inhabitants, now and in the future.
"With Wales going to the polls this Thursday and the climate crisis more urgent than ever, our action sends a bold signal that we must end coal now."
Fros-y-fran has coal reserves of 11 million tonnes and its owner Miller Argent says it supports 230 local jobs and helps make electricity bills cheaper.
Last year, Caerphilly Council rejected the firm's application for a new 478-hectare open-cast mine at Nant Llesg, near Rhymney.
The company is appealing against the decision.
Recommended for you
X

North Sea helicopter crash: UK union bosses call for inquiry into offshore safety