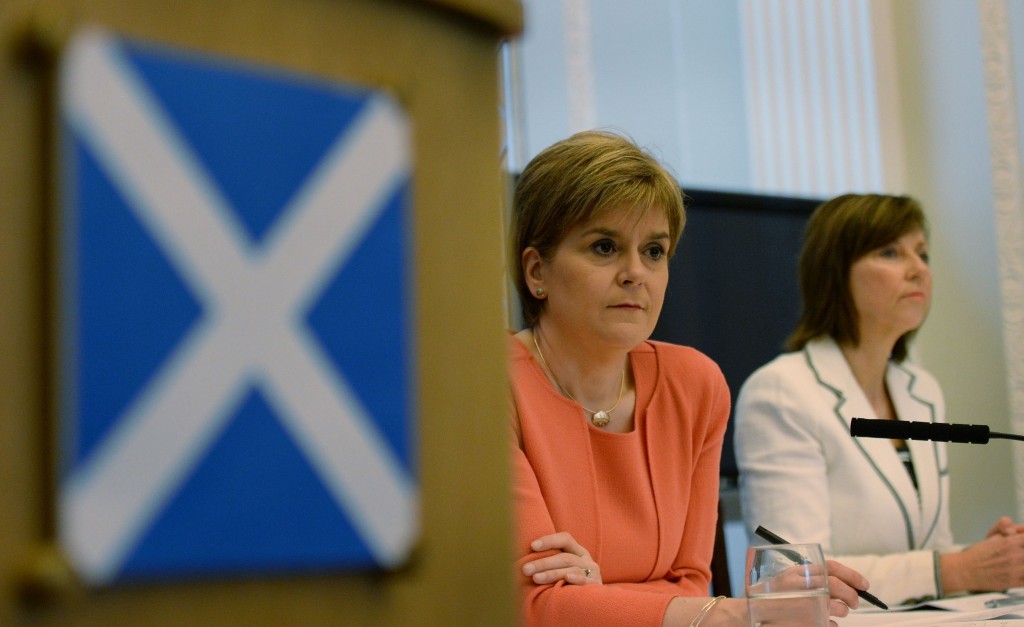 Nicola Sturgeon's SNP has won an historic third term in government at Holyrood, as Labour suffered further losses in its former Scottish heartlands.
A year after losing all but one of its MPs, the party endured another disappointing election result – with the Tories poised to become the official opposition in the Scottish Parliament.
With Scottish politics still dominated by the constitution, Labour leader Kezia Dugdale said her party's "determination to try to move the Scottish debate on" from the arguments of the 2014 independence referendum had cost votes.
But she insisted she will remain as leader of the party "no matter what".
Ms Dugdale failed in her bid to win the Edinburgh Eastern constituency but was elected via the Lothian list.
In contrast, her Conservative counterpart Ruth Davidson took the Tories from fourth to first in Edinburgh Central, winning the seat from the SNP.
In Wales, Labour are on course to retain power in the Welsh Assembly – but suffered a bitter blow after one of its senior politicians was defeated by Plaid Cymru leader Leanne Wood.
With the majority of the constituency seats now in, Labour have raced ahead of other parties despite an overall drop in its share of the vote compared with the last election.
The Tories in Scotland made another gain from the SNP in Aberdeenshire West, where Alexander Burnett ousted Dennis Robertson, while Scottish Conservative deputy leader Jackson Carlaw and Oliver Mundell, the son of Scottish Secretary David Mundell, won the Eastwood and Dumfriesshire seats from Labour respectively.
Labour lost all of the constituencies it had held in Glasgow to the SNP, a repeat of the fate it suffered in last year's Westminster election.
Ms Sturgeon, who was comfortably returned as the MSP for the Glasgow Southside constituency, said: "I want to thank the people of this great city of Glasgow.
"If you had told me when I was a teenager, starting out in politics, that one day the SNP would win every constituency in the city of Glasgow, not just in one election but in two elections, I would scarcely have been able to believe it."
She went on to thank "with great humility the people of Scotland for placing their trust in me and in the SNP".
Ms Sturgeon continued: "What is now beyond doubt is that the SNP has won a third consecutive Scottish Parliament election. That has never been done before in the history of the Scottish Parliament. We have tonight made history."