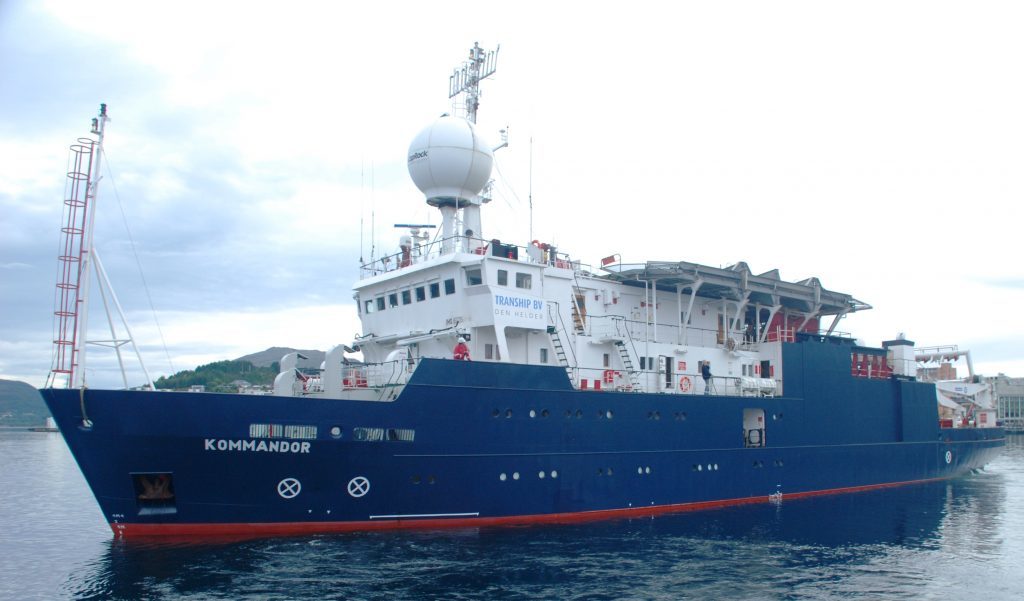 Two energy industry specialists have joined forces to bring a new integrated vessel and ROV package to market.
Gardline Geosurvey and Neptune have entered into a strategic partnership which will see Gardline's DP2 multi-role survey vessel, the MV Kommandor, enhanced with the permanent installation of Neptune's Explorer 06 100HP ROV.
The ROV integration has strengthens the vessel's full site investigation survey capabilities. A dedicated ROV control area has been created on-board adding to a mid-ship moon pool making it an attractive option for operations which require close approach work and extensive ROV operations.
The multi-role capabilities of the vessel also include the ability to undertake single pass site survey operations on the same cruise as ROV, geotechnical and environmental acquisition, offering cost efficiencies to the market.
Kevin Stephen, Neptune's operations and business development director for Europe, Mediterranean and Africa, said: "As we continue to explore opportunities within Europe and beyond, this new ROV survey and vessel package will be an attractive proposition for clients looking to benefit from an integrated solution and the MV Kommandor and its range of services is very much at the heart of this offering.
"As well as our ROV system and personnel, the partnership has also utilised our dedicated engineering and manufacturing teams and this is an area we will continue to use should further bespoke enhancements to the vessel be required.
Nick Bayfield, Gardline Geosurvey's marketing director, said: "We are pleased to be working with Neptune on the MV Kommandor having successfully worked together on several projects in 2015.
"The multi-role capabilities of the vessel include the ability to undertake single pass site survey operations on the same cruise as ROV, geotechnical and environmental acquisition providing our clients with access to a truly multi-functional vessel and the associated cost efficiencies they are looking for in the current market."
Recommended for you
X

North Sea helicopter crash: Shell finds temporary alternative flights with Bristow