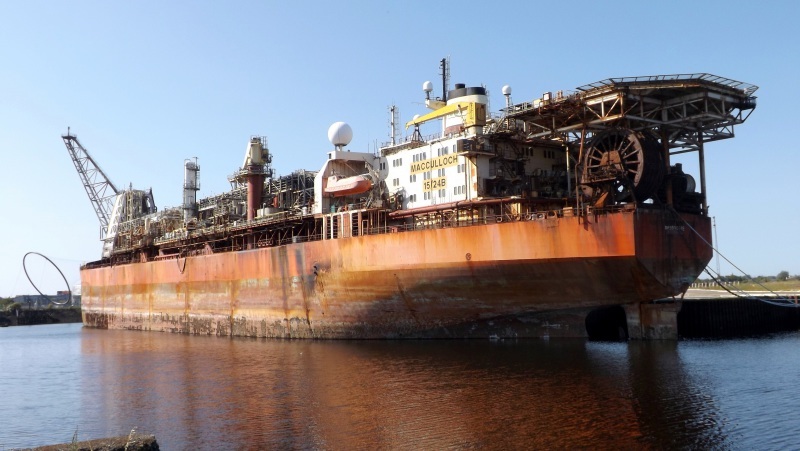 A huge oil and gas vessel docked by the Middlesbrough FC's football grounds has been delayed once again after bad weather was forecast.
The North Sea Producer had been expected to leave the River Tees earlier this month to head for a Nigerian port.
However, technical issues have meant it went nowhere, despite being pencilled in to leave this week.
A shipping agent at Seletar said: "We're looking to next Monday or Tuesday at the earliest. The technical issues which caused the problems last week should be resolved by today or tomorrow, but the weather's against us now.
"There are quite strong winds forecast, so we'll have to delay things until they pass."
When the vessel does eventually leave, it will be towed nearly 5,000 nautical miles by the 75m sea tug Terasea Eagle to the Tincan Island port complex in Lagos.