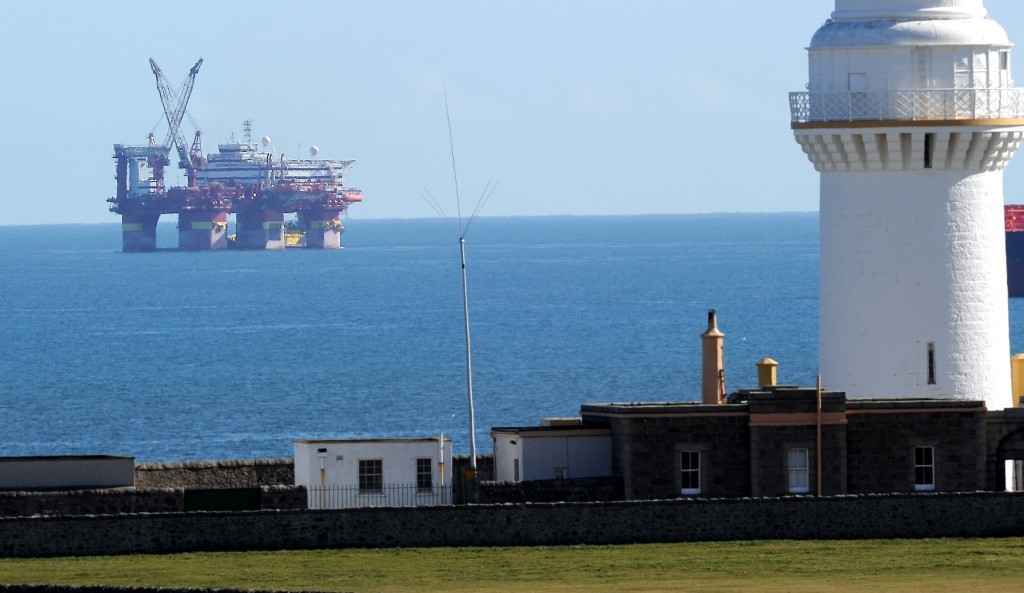 Aberdeen faces becoming a city in decline if its port continues to turn away vessels because it is too small to accommodate them, according to a senior Aberdeen Harbour executive.
Chris Bain, external relations director at Aberdeen Harbour Board, told an audience which included many of city business leaders that unless the proposed harbour extension at Nigg Bay goes ahead, the Granite City risked falling into decline and would miss out on maximising its share of the multi-billion pound decommissioning market, which is expected to deliver decades of work to the hard-pressed oil and gas supply chain.
She said Nigg was key to Aberdeen's ability to compete with larger, deep water ports in Northern England and Norway, which are eyeing the prize of decommissioning projects to come as operators begin the process of dismantling and removing more than 200 North Sea platforms and associated infrastructure in coming years.
The Nigg project, estimated to cost as much as £415million, will deliver a harbour with longer quaysides and a 10-metre water depth, capable of accommodating the ever-larger vessels being used to carry out North Sea operations, which she described as a "game changer" for the port.
Speaking at a breakfast meeting organised by Aberdeen and Grampian Chamber of Commerce, Bain said she didn't believe Aberdeen was competing with local deep water ports such as Peterhead, Montrose and even Lerwick, saying she believed there was ample work to support them all. She said it was English and overseas ports that were set to snap up decommissioning work that could come to Aberdeen.
"Despite the current downturn, we are still turning away vessels. If Aberdeen is to fully support the larger subsea vessels associated with decommissioning, anchoring this activity in the north east of Scotland, increased long, deep water berthage is urgently required."
Bain: "It's about us being technically relevant. The fact we're at this point still turning vessels away because we don't have enough deep water quays to bring them in, that's just crazy. We're cutting off our nose to spite our face.
"We're talking about up to 10 meteres in terms of water depth and that is a game changer in terms of the kind of vessels we are able to bring in."
"In terms of jobs, the existing harbour indirectly supports about 12,00jobs. An independent study by Scottish Enterprise indicated that if we were to go ahead with the project in 20 years time we'd be looking at 15,000 jobs. Whereas if we were not to go ahead, it would drop down to 8,000 jobs in a 20 year time slot.
"So the impact is major in terms of the knock-on effect on activity the harbour represents."
Bain said that AHB was not putting all its eggs in the decommissioning basket however, saying a new port would also attract greater numbers of larger cruise ships which would boost tourism across the entire region.
She said the Nigg project was an "incredible opportunity for the city".
"The question is: What happens if we don't do this? We don't like using the phrase, but really we are talking about managing decline. It really is about the next step for Aberdeen and for the Shire."
Chamber chief executive Russell Borthwick said: "Decommissioning is not a dirty word. We need to focus, not on subsea or topside, but on the upsides."
Earlier this week, the chairman of industry body Decom North Sea, said he believed the decommissioning could be worth as much as $100billion.
Recommended for you

Video: Gargantuan vessel brings Ninian Northern jacket into Shetland