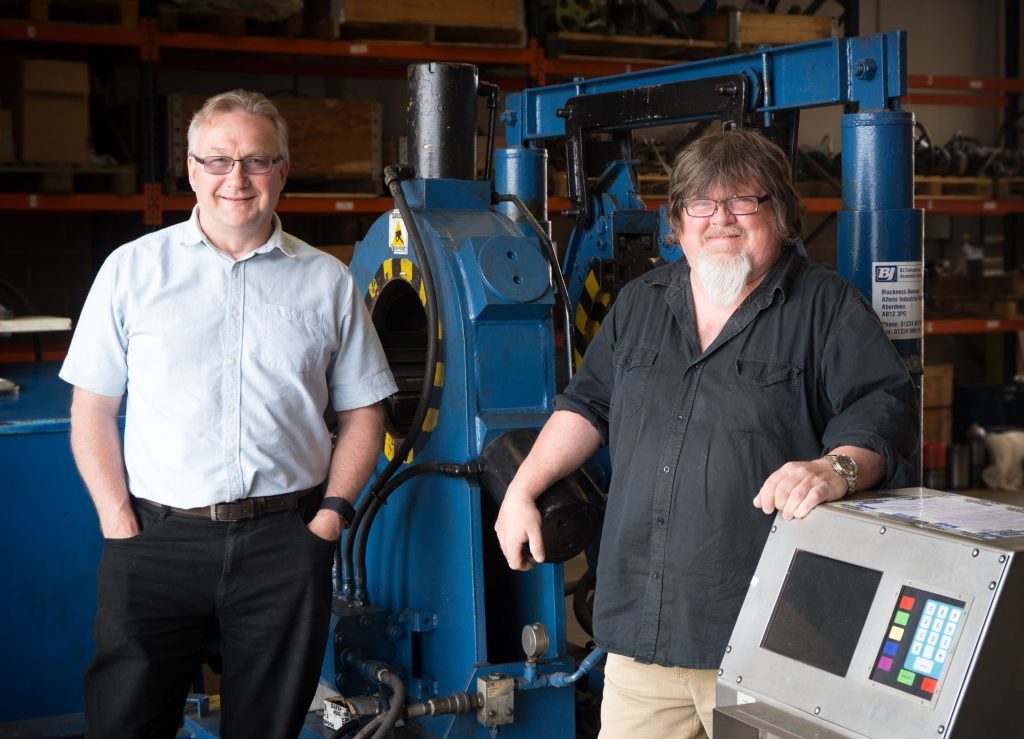 Two business partners with decades of oil & gas industry experience have returned to their home town for a joint venture they hope will create jobs in their home town hit by the oil price slump.
Old school pals Adrian Smith and Adrian Hak have expanded their business, Pressure Integrity Ltd (PIL), to Great Yarmouth from Dorset where it has worked for some of the biggest oil operators for more than 20 years.
The well-head installation and maintenance company – that maintains up to 200 onshore wells – hopes to create jobs in the town at facilities it will share with offshore engineering company, EPIC International.
Both companies believe the move will fill the gap of some services lost when large multi-national companies shut their Great Yarmouth operations, as well as complementing each other's services both on and offshore, especially in decommissioning.
Machinery transported from Dorset is now unique in Great Yarmouth and should save businesses being forced to send work to Aberdeen or carrying out costly operations offshore, they believe
PIL, which had a turnover last year of £1.6m, will also bring work into Great Yarmouth from its long-term customers while retaining its operational base in Dorset.
Dave Rowan, EPIC International managing director, said "There has been a void in some services in Great Yarmouth since companies shut down and pulled out of Great Yarmouth.
"I want those services to be here for when the industry picks up again".
"EPIC has successfully completed topside decommissioning projects while PIL has the capability for the surface wells so a joint venture makes sense for customers."
PIL's breakout machine – which splits pipes and threaded connections on drilling tools, well completion assemblies and other oilfield related equipment – is the only machine with its capability in the area, he said.
PIL, set up by Smith more than 20 years ago, employed 16 people on the south coast at its peak.
It currently employs four permanent staff and six contractors.
Smith said: "The changes in the industry mean we had to cut staff on south coast but we hope that by expanding our services to Great Yarmouth we will be able to create jobs here."
"In the current climate, Dave Rowan and I saw that by pooling knowledge, resources and experience we could form an alliance that would be beneficial all round, to our customers, our employees and the company itself."
The company is also planning to install a pressure testing facility in EPIC's Vanguard Road yard, another facility missing in Great Yarmouth since a big multi-national company pulled out last year.