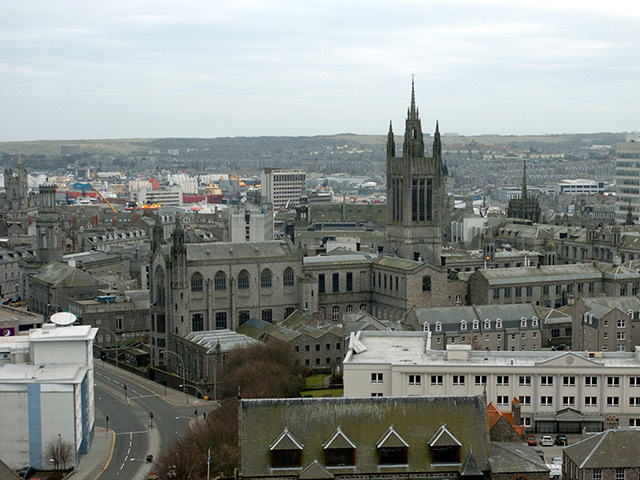 Growing demand for rooms in Inverness over the past five years contributed to an overall increase in occupancy and revenues across the Scottish hotel market, a new report says.
Occupancy rates in the Highland capital grew by 0.5% to 73.1% and revenue per available room (revpar) – the industry's main performance measure combining occupancy and room rate performance – rose by 3.7% to £37.80, it adds.
But Aberdeen's oil and gas woes have dragged overall growth levels for Scotland below the UK average, according to accountancy network BDO's survey of three and four-star establishments.
Before the onset of the crude price rout, Granite City hotel rooms tended to fetch more money on average than rivals in other Scottish cities.
A downturn in bookings from out-of-town oil and gas workers during the downturn has caused Aberdeen occupancy rates and revenues to plummet, though recent reports have suggested the market may be stabilising.
BDO says Aberdeen revpar grew by just 1.8% on a compound basis between 2011 and 2015, to £59.85, while uptake of rooms in Europe's energy capital dropped by an average of 2.3% a year to 68.9%.
Despite lagging behind the UK in terms of growth, Scotland still remained ahead of the curve for occupancy and revenues.
According to BDO, the occupancy rate for Scottish hotels in 2015 was 77.6% – representing an average annual increase of 0.4% over five years. Figures for the UK show occupancy of 75.9% last year after a 1.5% annual jump.
Scottish revpar grew by 3.8% over the period to £54.28, while the UK enjoyed growth of 4.9%, BDO says.
Alastair Rae, head of BDO's audit practice in Scotland, said: "These figures indicate that the hotel sector in Scotland has had a good five years despite the underlying economic environment and that, Aberdeen aside, the rest of the country is doing very well."
"Although Aberdeen recorded an increase in average growth rate for revenue this is because for the four years from 2011/2014 the city was outperforming the rest of Scotland and most of the rest of the UK.
"The fall in 2015 has been so marked that it has managed to bring down the average growth to just 1.8% and is likely to fall further in next year's survey."
Recommended for you

Chancellor Kwasi Kwarteng to go for 'cycle of growth' in UK mini budget