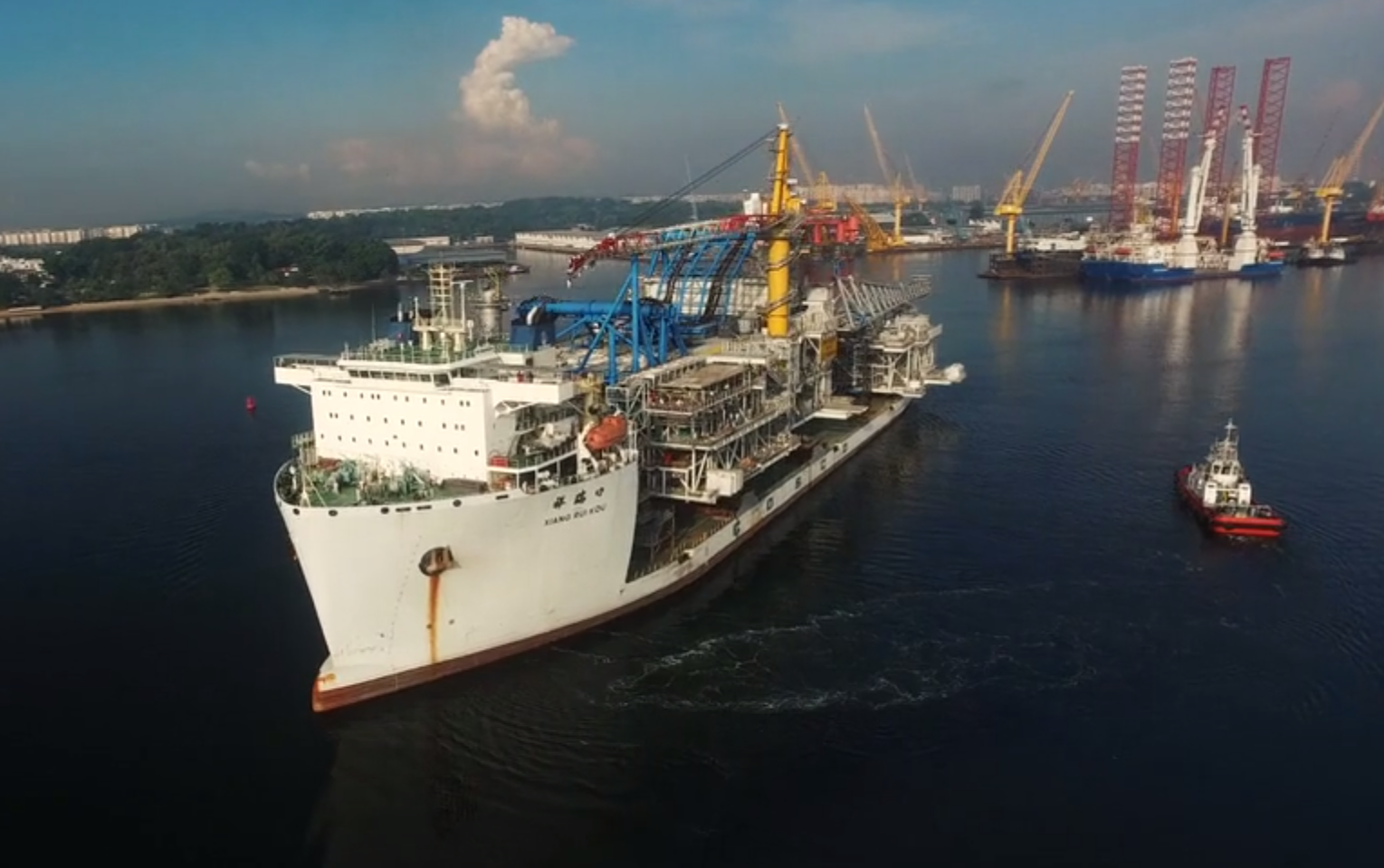 The platform deck for the Ivar Aasen project is making its journey home to Norway after the sailaway from the yard area in Singapore.
The platform deck is expected to be lifted into place on the field by July.
It is being shipped to the Utsira Height in the North Sea by the Cosco vessel the Xiang Rui Kou.
Det Norske said the goal of start-up of production from the Ivar Aasen field by December 1st is now on track.
Last month, the company revealed a video which showed the platform deck getting ready to set sail.
The platform deck will be lifted onto the jacket, which has been constructed in Sardinia and the living quarters, which were built at Stord.
The Ivar Aasen field is located west of the Johan Sverdrup field in the North Sea and contains approximately 204 million barrels of oil equivalent, included the Hanz deposit. The economic life of the Ivar Aasen field could be 20 years, depending on oil prices and production trends.
The operator is Det norske, holding a 34.8 per cent ownership interest.
Recommended for you
X

Saudi Arabia to cut public-sector wage bill in post-oil plan